Optical Products Supply Co presents Freigeist, a premium eyewear developed for men with larger heads. They call it, 'never too small'
Freigeist was established in 2013 in response to the need for eyewear for men with larger heads. This brand has successfully catered for this niche ever since. The current highlight of the brand is the collaboration with James O`Callaghan, who is renowned for his work for Apple.
A completely new collection has been created here, which is based on the principle of calling all previous concepts into question in order to completely redefine eyewear design. This new approach to thinking will also be implemented consistently into future Freigeist collections.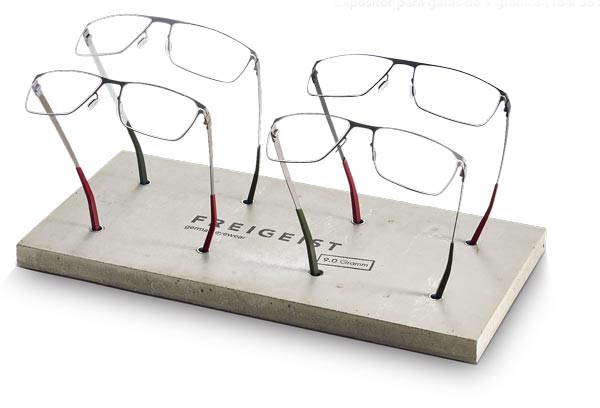 Freigeist- what is it?
Freigeist is the premium eyewear launched for men who are confident, passionate for technology and hold a desire for perfection and visual appeal. Freigeist is about making it easy for men with larger head sizes to find suitable yet stylish, high quality eyewear.
The designers of Freigeist eyewear have taken their inspiration from architecture. Their top priority is high quality materials, right down to the very last detail. In addition to its individual design, this eyewear is very distinct, with its exceptional and sophisticated workmanship which is reflected in each and every component: German spring hinges, bicolour temples, carbon inserts and multilayer laminated acetates. With the message: "Never too small".
Men with larger head sizes have an option to choose from sizes ranging from 57 to 64. The material used are acetate, titanium, stainless steel and woo. Featuring the best quality from Eschenbach Optik, Freigeist is positioned in the medium to high price range.