Mido 2018 exceeds expectations with more than 1,300 exhibitors showing a glimpse of 'innovation' that the optical industry is witnessing every day
Dazzling and eye-catching: two words that can be used for almost every stall that exhibited at Mido 2018. From latest eyewear models, cosmetic lenses and advanced machinery, Mido 2018 broke all the records and set the bar higher.
Mido 2018 went beyond just discussing matters of the trade, this time everyone even managed to get on the dancefloor.
From international DJs to celebrities, Mido 2018 enjoyed the grand presence of many big brands, ambassadors and media partners. But this is not it, the brands like Butti Eyewear took their Mido designs to Oscars! Looks like the brands took it seriously when Giovanni Vitaloni, President, Mido called the event an Oscar night for the eyewear industry.
The show successfully engaged all the brands and influencers at one platform that trended the hashtags 'LiveTheWonder' and 'Innovation' on the Mido Exhibitions profile. Social users participated in the stream of news from the show generating an average of 1,00,000 likes per day. Live stories were streamed, primarily on Instagram, from the show floow itself. The feed was exploded with non-stop posts from visitors, bloggers, influencers as well as celebrities.
VisionPlus magazine's official social media platforms enjoyed streaming Mido 2018 posts for the three days.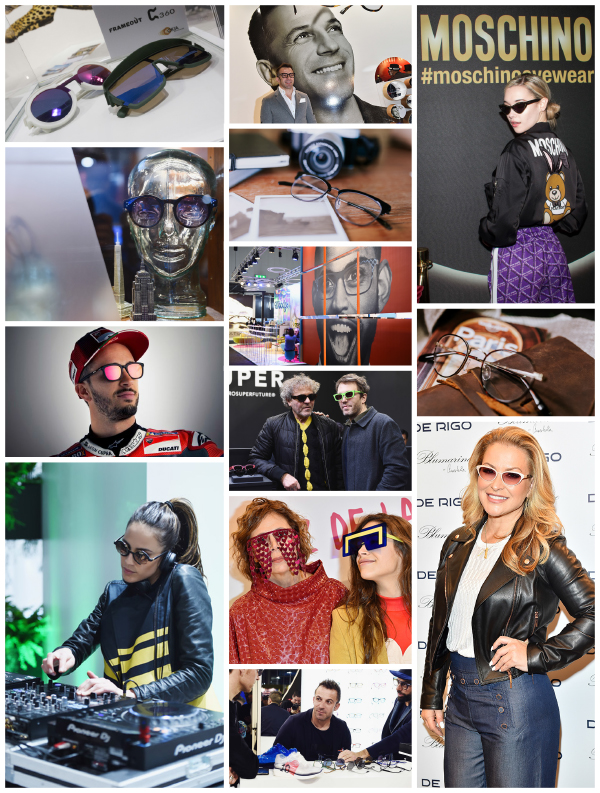 Celebrity Sightings!
Italian footballer Alessandro Del Piero attended the Mido 2018 exhibition. But not just him, Andrea Dovizioso launched Ducati Eyewear's latest collection at the event. The Ducati MotoGP rider is the collection's brand ambassador and has also created his own sunglass style DA9001, a sleek squared-off model finished in matte black with red internals- the iconic Ducati colours- with the logo.
MORE! The Future Of Eyewear
Introduced in the year 2016, 'MORE!' is claimed to be the future of eyewear. This pavilion displayed models with extraordinary creativity, design and innovation. Basically, a laboratory of ideas, concepts and experiments, and a meeting place for the boldest creators of 'artisan eyewear'.
Brands At Mido 2018
"See The Future of Eyewear": an Eyewear Summit addressed to manufacturers, suppliers, buyers, designers and editors that OKIA held at the Milan show to unveil the not-to-miss key trends and innovations for the coming season and the future of eyewear.
The new collection by Coco Song, an eyewear brand that is bringing 'an aura of mystery' for its inspirational content, colours and Fare-easter atmospheres.
This brand believes that choosing frames is personal. Komono invited all to experience the collection at Mido 2018. To get real, vulnerable and unfiltered. The Elementary Collection with clean design and new colourways that redefine lightweight frames.
JF Rey launched a Double Jeu collection, a fascinating concept that plays on the creative duality.
Som eyewear launched the concept of Eyesperience. EBK, an easy-glam line of Som Eyewear which has sever product families after the names of famous international neighbourhoods.