Andy Wolf Eyewear presents a capsule collection by associating with the accessory label PinqPonq. This collaboration consist of two new sunglasses styles, which come in a set with a specially developed bag
Andy Wolf Eyewear and PinqPonq have many shared values – they stand for unique product design, for high quality standards and take responsibility for people and the environment in production.
Andy Wolf Eyewear has developed two sunglasses in the sporty shield style and these models, pinq and ponq, have a graphic element milled out of metal as the base which the curved glass is assembled on. The set is complemented by the pinqponq bag Boks.
The fanny pack consists of three components : one bag for the glasses, one for personal belongings and a matching belt. They can be worn together or individually. The sets come in the colours Tonal
Khaki and Polished Black with the matching glasses.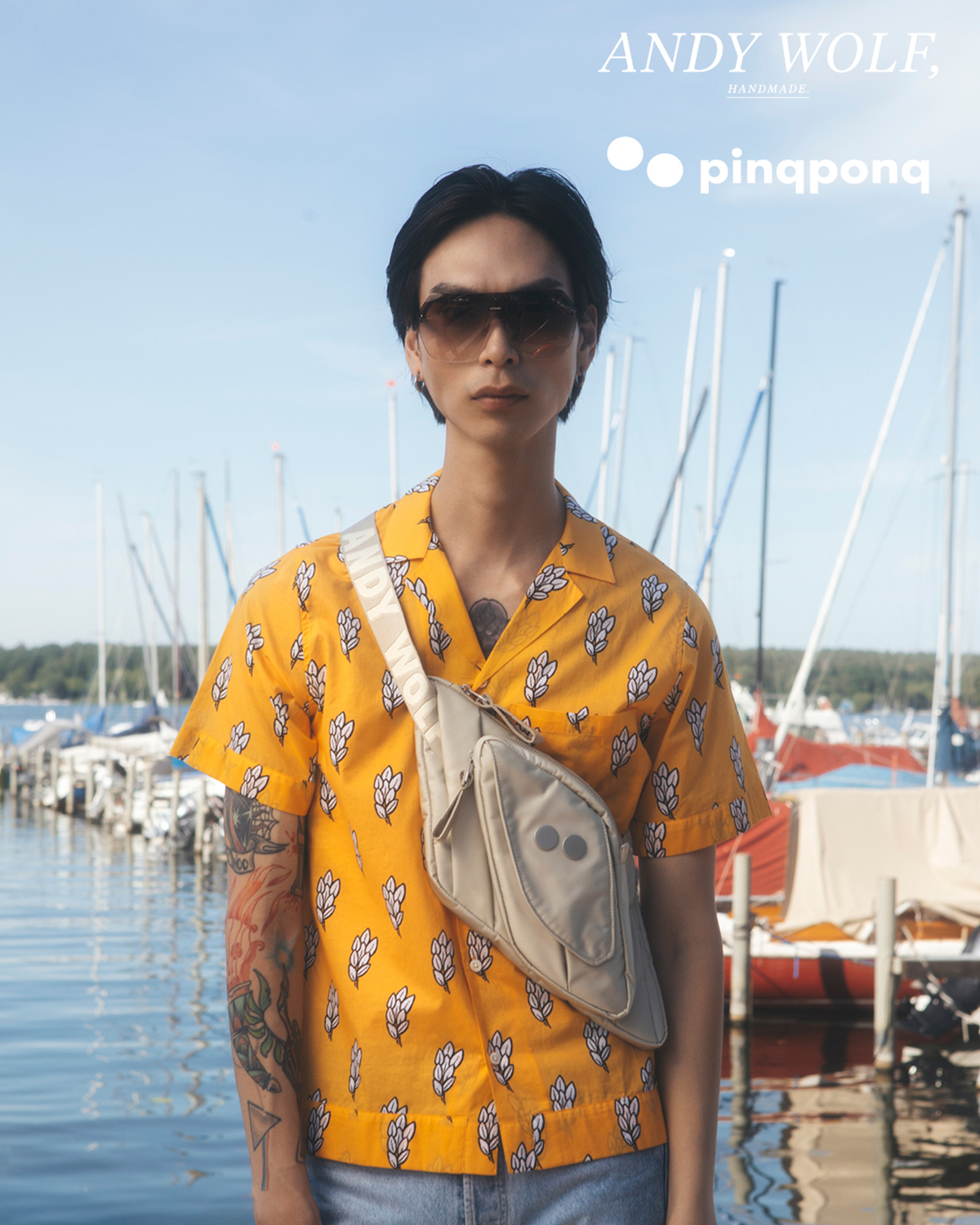 Andy Wolf Eyewear and pinqponq – two labels that stand for contemporary accessory design and develop products that are integrated into a modern, urban wardrobe. This collaboration reinterprets the sporty aesthetics of both brands and
presents innovative, multi-functional accessory design. The set with one pair of glasses and the bag Boks will be available from the 2nd of
August 2019 at LN-CC, selected opticians and via pinqponq.com