The latest session of VP Academy was hosted at Hyderabad on August 4th, 2019
Hyderabad is one of the important cities in India, known for its IT infrastructure. And it's not without a reason that it has a city by the name of Cyberabad close to it.
With the time spent on digital gadgets in this region, like many other today, it seemed like the perfect place for a training sesssion with the topic 'Dealing With Digital Eye Strain'. And righfully so. It was well attended by the Opticians of Hyderabad, Nellore and even Kakinada.
Mr. Vidyasagar of ESSILOR extended his personal touch with his client base to provide them all with the opportunity to attend the  VP Academy sessions.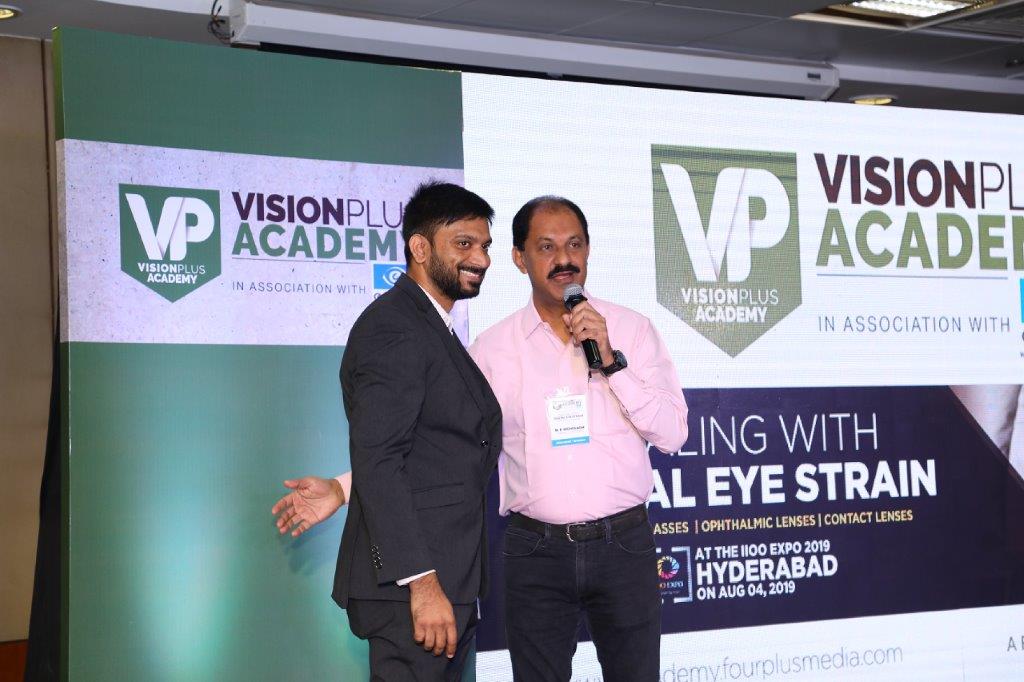 The session began with Mr. M Srikanth guiding the audience on digital eye strain and on how best to deal with the UV Light and its effect. 20-20-20 rule, i.e after every 20 minutes take a 20 second break away from your digital screen, blinking the eye and using Transition lens to minimise the colour perceptions were some of them. Ultimately leading to the lens recommendations as per the needs of the customer.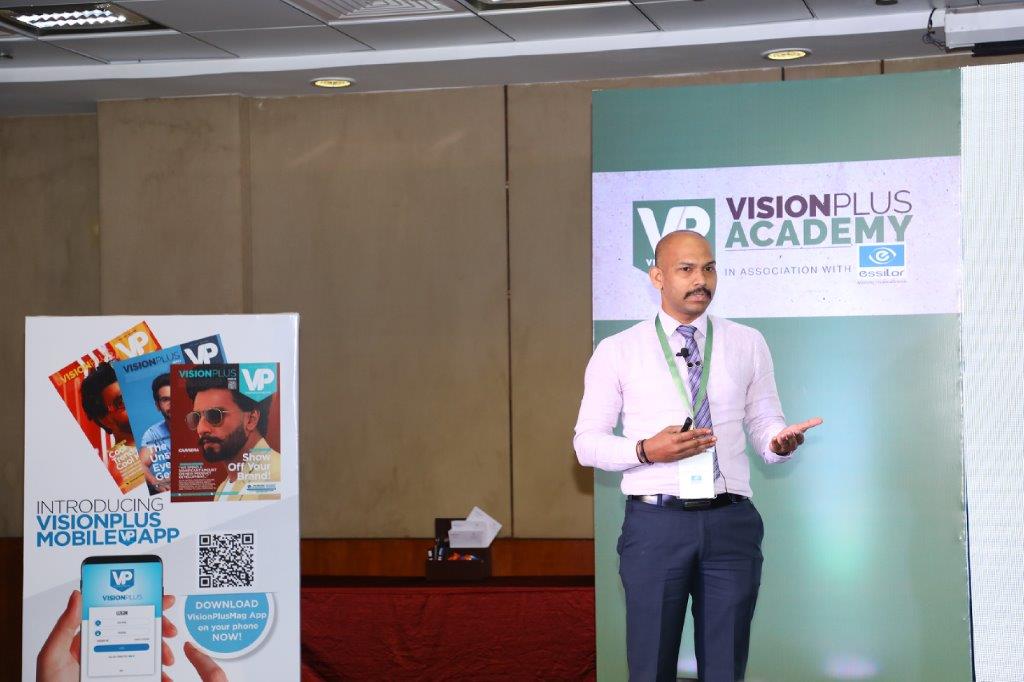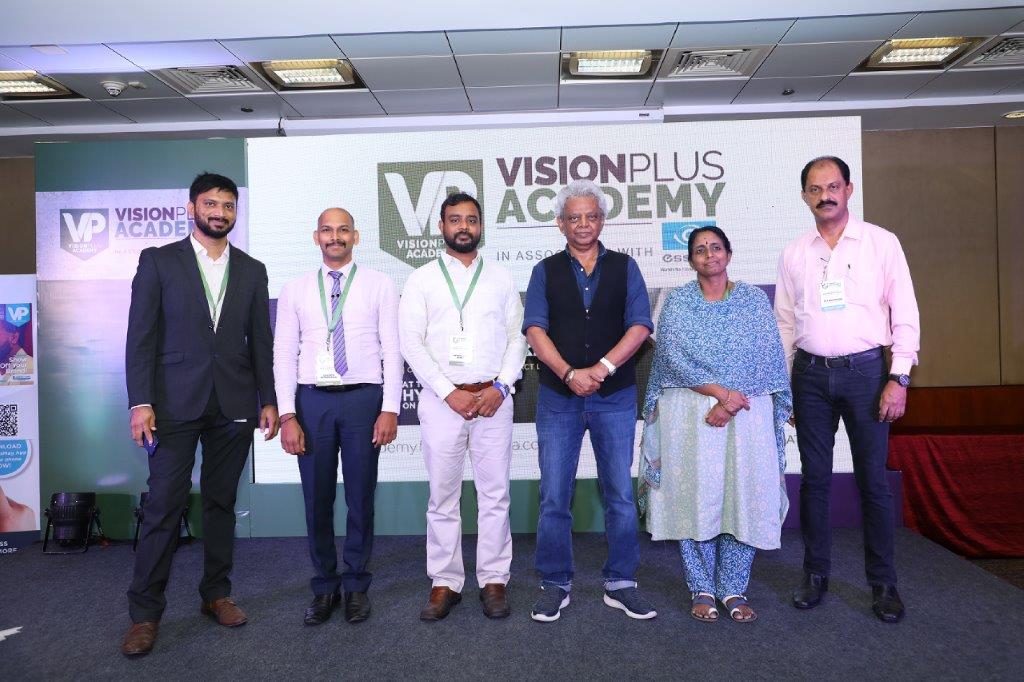 This session was followed by Ms Ananthalakshmi of ESSILOR who emphasised on how the increasing light pollution is another hazard that we need to deal with. ARC (anti reflection coating) lens is the solution, and this can avoid the discomfort to the user who would otherwise adopt various postures to avoid backside, front side reflections or even ghost images by multiple reflections and optical dispersion caused by smudges and dust. She also advised on the challenges of dealing with the millennials and how best to get them interested in visiting the stores and suggested "Always recommend the latest innovation"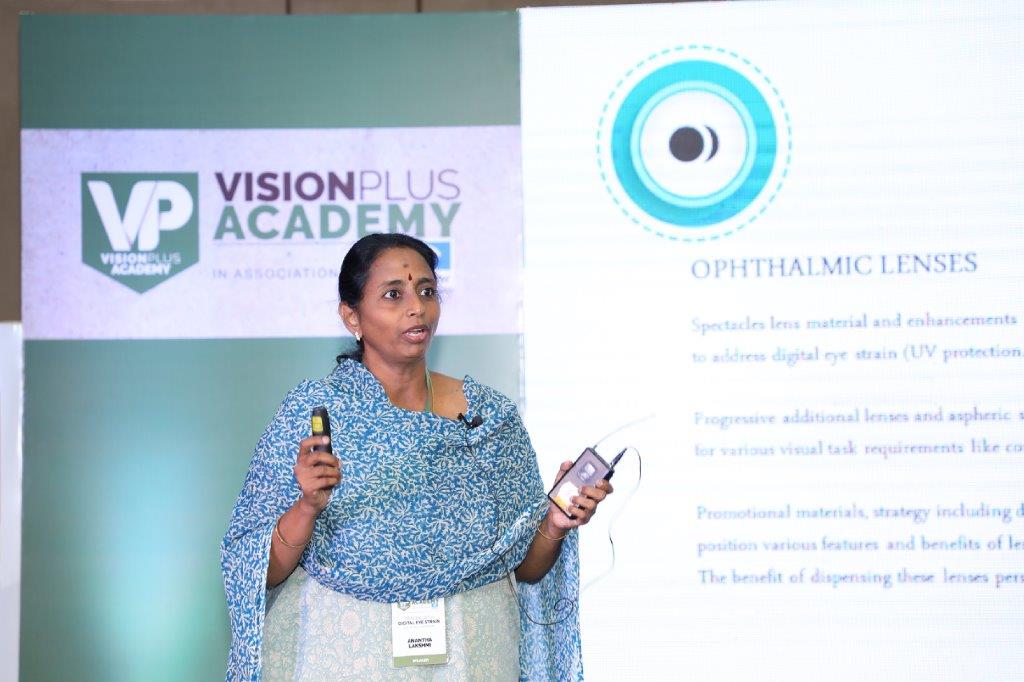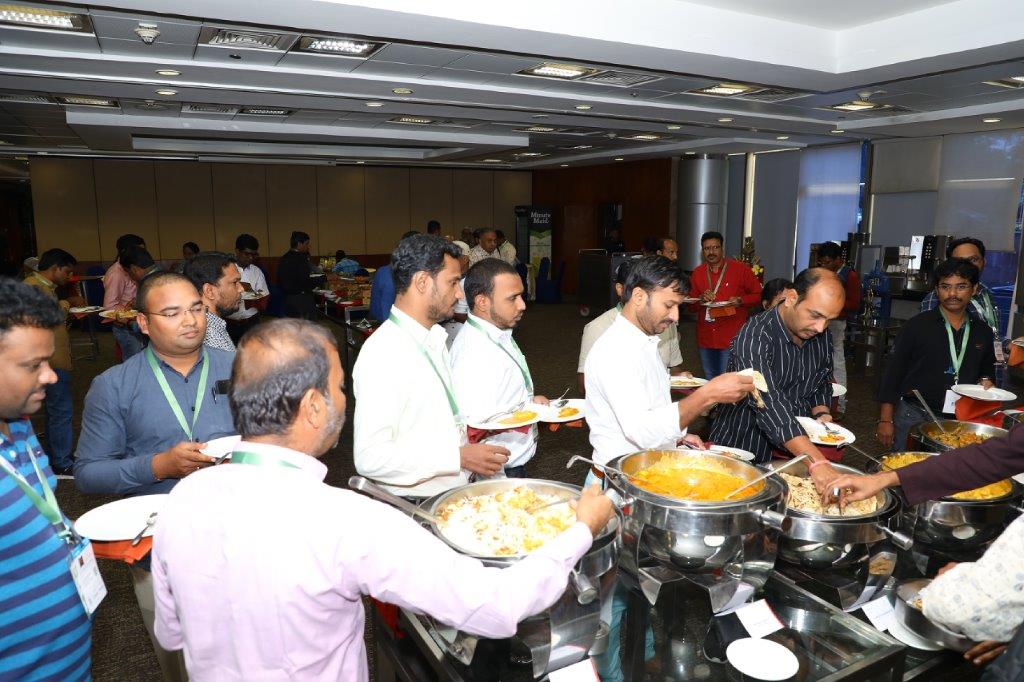 After the Hyderabadi lunch best served at NOVOTEL,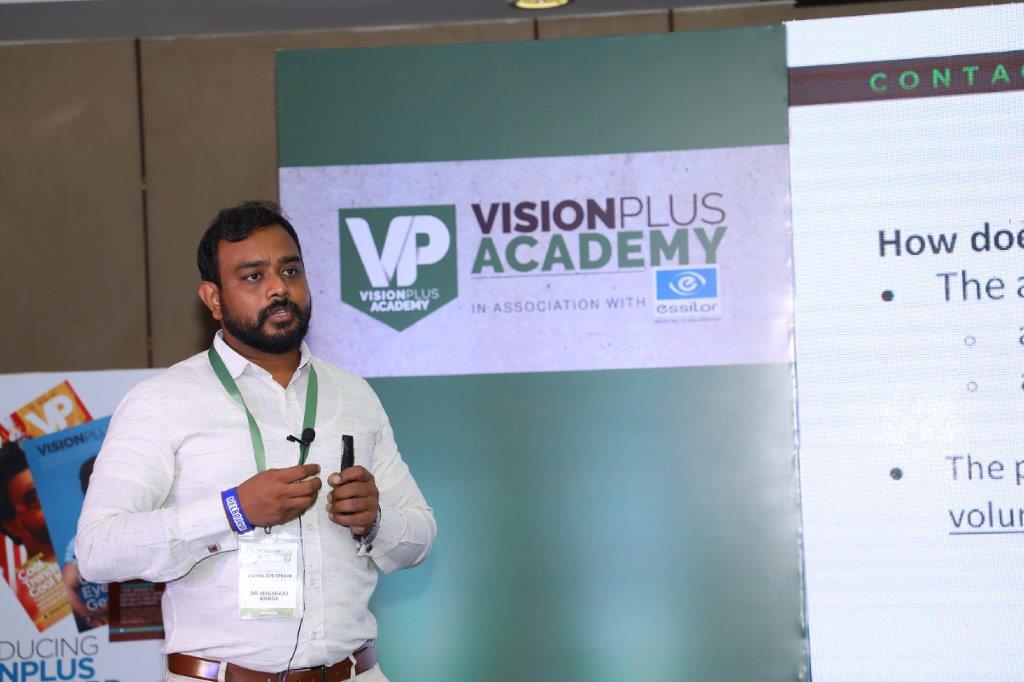 it was the turn of Dr. Nagaraju Konda who conducted a detailed and informative session on Contact Lens, the Biological and Environmental factors that affects the tear film of the eye. He also stressed on the eye strain types which are vision related and oculomotor related. Among the solutions he suggested was to ensure minimal air flow towards eyes and he cautioned that low – energy screens are often held in close proximity to the eyes continuously for hours at a time, increasing the overall exposure of Blue Light.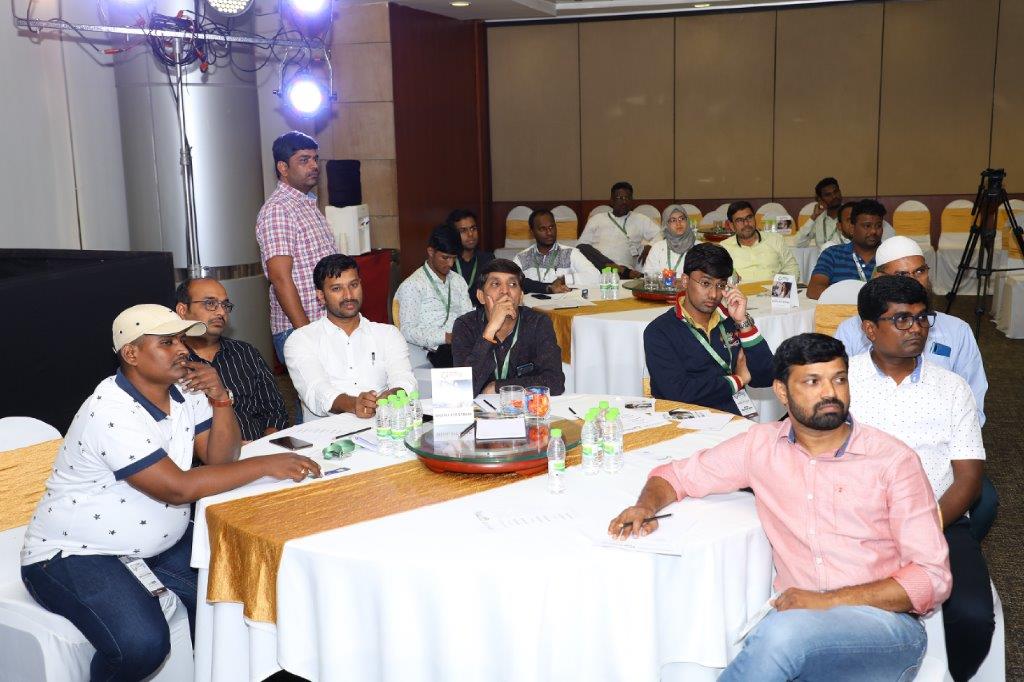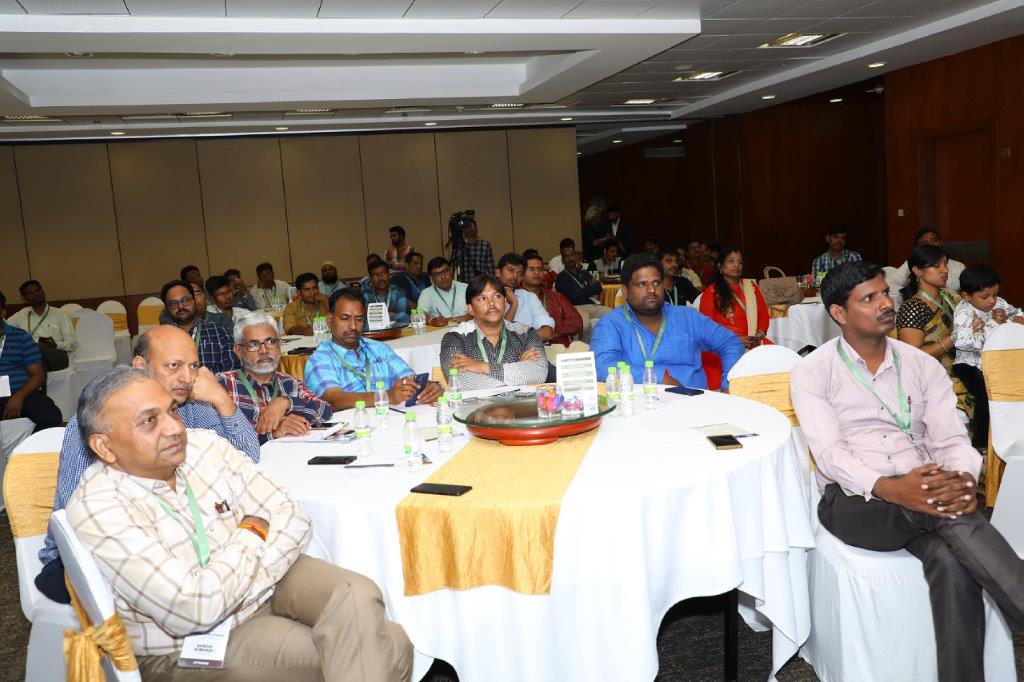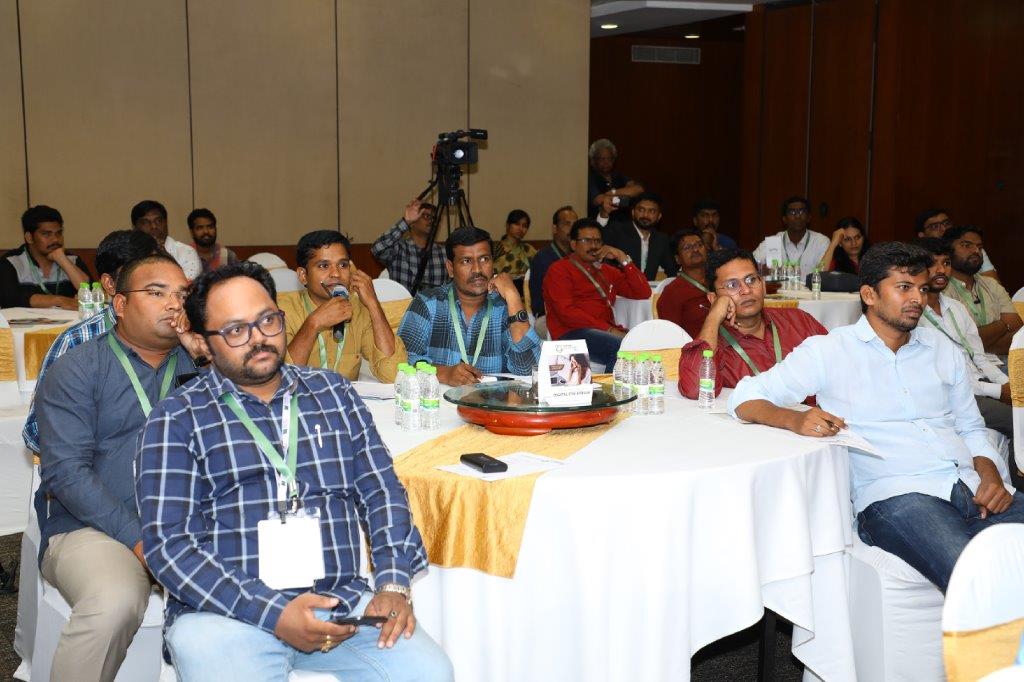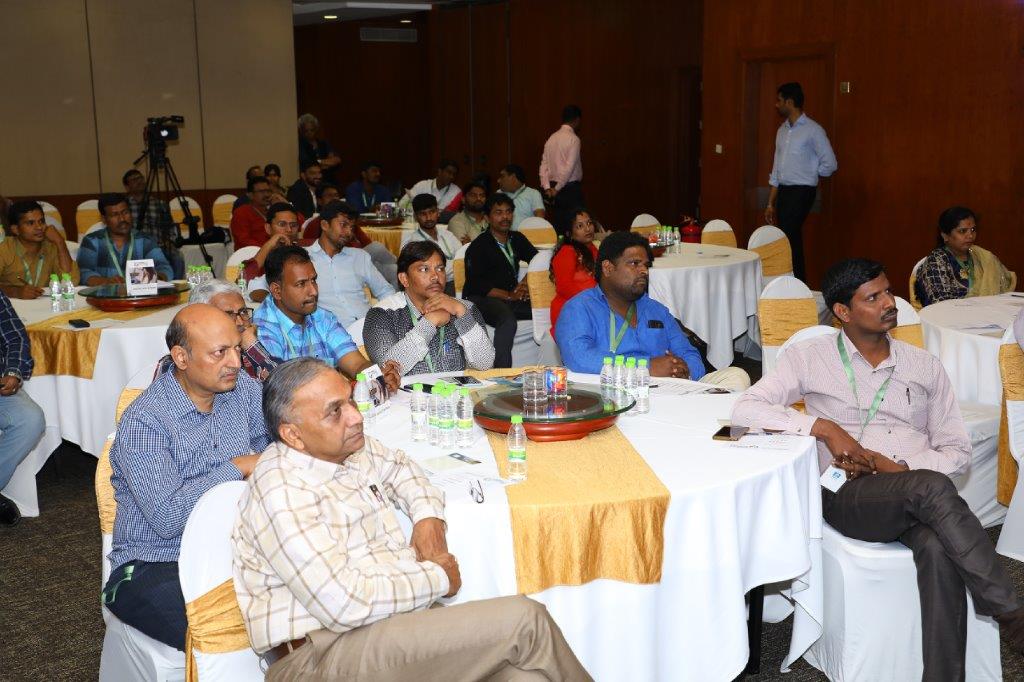 This was followed by the distribution of the certificates, the graduation ceremony and a photograph of the Class of Hyderabad.
Our next session will be – Managing the 40+. And it will be held on October 2nd at Jaipur. Call 88283 38899 to book your seats NOW.