Craftsmanship, the highest quality and precision and a passion for the exquisite: the Silhouette Atelier Collection is dedicated to lovers of the finer things in life, always searching for something unique and special
The Atelier Collection embodies timeless design with an eye for detail. Each model is one-of-a-kind, allowing true connoisseurs to create individual designs that showcase their personalities. The texture of horn is as unique as human DNA.
Sustainably sourced Indian water buffalo horn in a palette of grey, brown, black or ivory adorns the new Atelier models. Whether as a full-frame front or as accents on the earpieces, they combine with high-tech titanium or 18-ct solid gold to become true artefacts of the highest precision craftsmanship and contemporary style. This represents smart, natural luxury with the utmost wearing comfort.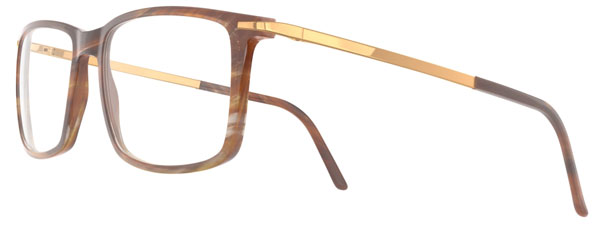 True splendour and masterful craftsmanship also reach their pinnacle in the Art Éternel collection for women, inspired by the theme 'infinity'. The highlight of the collection is the limited-edition Art Éternel. Echoing the infinity symbol, this exclusive model is limited to eight pieces. Two near-identical solitary Canary diamonds, absolute rarities among unprocessed gemstones, sit enthroned amidst the embellishments. Immortalised in 18-carat solid gold, in the timeless design language of Silhouette.
Top-quality, high-tech titanium and horn make a luxurious combination for men of discerning taste. The Titanium x Horn line artfully combines titanium earpieces with full frames in black, grey or brown horn. Arm variations such as 23-ct Gold-plated Titanium with Rhodium, or Diamond-like Carbon Black Coating, create powerful contrasts with the horn frames.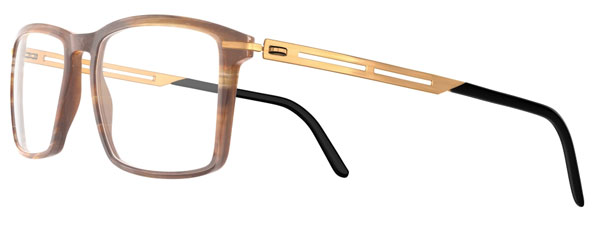 Equally rich in contrast is the combination of exclusive solid gold with a horn. The classic Nylor design combines a selection of frames and hinges made from yellow or white gold with earpieces in black, grey or brown horn. Full-frame variations for him and her reflect perfect precision in craftsmanship as well as smart design with an urban flair. In addition to the colour variations of black, grey or brown flamed horn, women also have the choice of ivory.
Featuring precious materials and fluid lines, the Infinity collection for women embodies the symbol of eternity. The Pure Eternity model epitomises everlasting luxury with opulent decorative elements crafted from 50 brilliant-cut diamonds. The Haute Joaillerie Art Éternel collection for women includes masterpieces of hand-selected diamonds and gemstones on the nose bridge or earpieces. The eternity symbol sparkles with 60 brilliant-cut diamonds, exquisitely combined with a choice of precious jade, tanzanite or opal stones in a teardrop-shaped cabochon cut, radiating an aura of timeless luxury.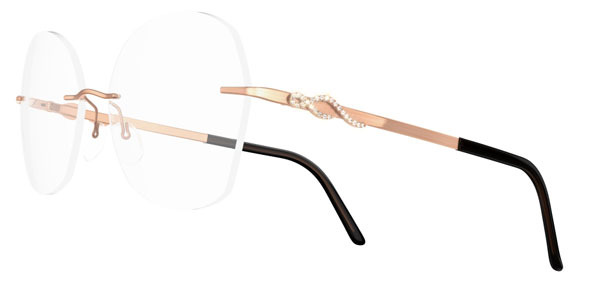 The Art Décoratifs and Pure Deco models offer elegant Colour Fresh Ups and new variations with luxurious stones. Art Décoratifs features a choice of yellow, white or rose gold and jewellery embellishments with 60 baguette diamonds, as well as 8 tsavorites or 8 rose or blue sapphires. The Pure Deco model showcases 36 brilliant-cut diamonds with a choice of 4 onyx and 2 turquoise stones or 2 jasper or mother of pearl inlays, to adorn the earpieces.
The new shapes offer a glamorous allure, especially for women. For men, ovals and refined large shapes create a sophisticated look. The shape of the frames, slightly elevated at the sides, lends an exquisite lightness which further showcases the extraordinary materials.