Vp Academy (In Association With Essilor) promises to let you make the best out of a day, and in the end, you can claim what you learned with a certificate. The registrations are over and soon the wait will be on May 19, 2018! Stay tuned
VP Academy: A unique concept to generate awareness and deliver knowledge. But how do we aim to do that? We sought support from the best of the names in the industry and one of the most renowned colleges in the nation: Lotus College Of Optometry with knowledge partner Ms. Prema Chande.
We are pleased to inform the entire optical fraternity that the registrations for the first session to be held at Courtyard by Marriot, Mumbai are a full house and we are excitedly looking forward to it.
We also seek pride in introducing our speakers for the three sessions.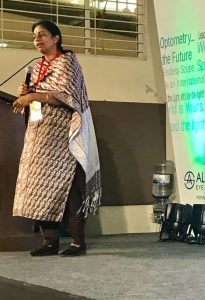 Speaker: Ms Anantha Laksmi
Program Speaker: OPHTHALMIC LENSES
Having trained more than 1000 eye care practitioner and stadd through various forums and workshops, Ms Anantha Laksmi is the AGM of Education and Professional Services at Essilor India.
She has contributed her invaluable knowledge to many articles on subjects of optometry and ophthalmology in various magazines. Also, she has a hand-full of experience in the professional world as well as in the hospitals.
She has been awarded as the Best Professional Services Award from AMERA, two times and has a rich experience in the stream of ophthalmic lenses, and the spectacle industry. A certified post-graduate and diploma holder in HRM, Ms Anantha Laksmi is a gem to learn from!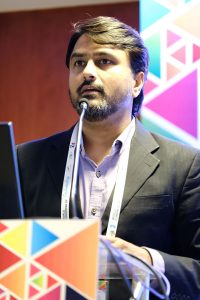 Speaker: Mr Nilesh Thite
Program Speaker: CONTACT LENSES
From achieving prestigious fellowships of the American Academy of Optometry and British Contact Lens Association, Nilesh Thite is one of the most decorated ones when it comes to lens education.
He is currently working as the Director of Educational Programs at the International Association of Contact Lens Educators. Also, Nilesh is the director and co-founder of an educational initiative- Masterclass Optometry.
With a vast teaching experience of over 12 years, Nilesh is vastly interested and involved in the optometry education and the scope of optometry practice in India and overseas. His knowledge on subjects like Dispensing Optics, Contact Lenses and Refraction can be really cherishable for the future of Indian Optical industry.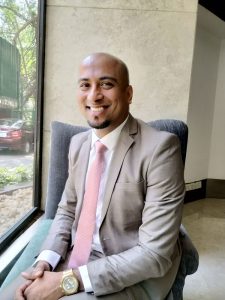 Speaker: Kaleem Khan
Program Speaker: SPECTACLE FRAMES AND SUNGLASSES
With over 16 years of experience in the world of Luxury, Kaleem is an all rounder. He has a career long experience across the globe in the field of Aviation, Retail and Hospitality.
Being associated with leading brand names like the Taj Group of Hotels, Qatar Airways, LV, Emporio Armani, Luxottica and more.
While his skill-set is enough to train a professional, he is also someone who has an entrepreneurial spirit. He is the founder of India's First Luxury Consulting/Training and Recruiting firm called Global Luxury Culture.
Kaleem has trained over 400 employees and has a cross country experience in his curriculum as he is an MBA from one of the top b-schools in the UK. His expertise in understanding consumer analogy for luxury products will shape your mind exactly how it needs to be.
Read about VP Academy:
VP Academy : Learn More. Earn More