The 12th National conference on "Importance of Optometry Services for the prevention of Blindness" is organized by Delhi Optometry Association in collaboration with Global Optometry Professionals and 30+ prominent speakers from 8+ universities. Optometry professionals make a significant contribution in the mission of "Prevention of Blindness".
The Delhi Optometry Association is the Apex Association on quality care and advocacy for the Delhi-India's health, representing more than 44,000 optometry discipline professionals and optometry students. According to a report by WHO and World Council of Optometry (WCO) blindness is increasing globally. Among the 7 causes of blindness are uncorrected refractive errors and cataracts are the leading cause. The early signs of visual errors are detected by the Optometrists who play a crucial role in detecting defects in vision, signs of injury, ocular diseases (diseases of the eye) or abnormality, and problems with general health etc.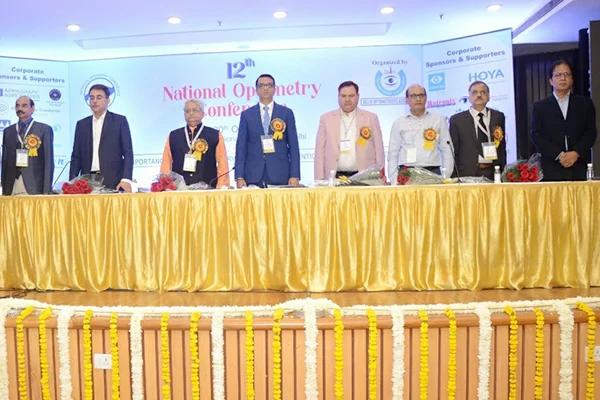 The conference was inaugurated by honourable Prof.(Dr.) V. Rajashekhar (Asst. Commissioner & Consultant Ophthalmologist) Safdarjung Hospital who heads the National Program for Prevention of Blindness and addressed by prominent speakers Prof. Aditya Goyal (Principal Sankara College of Optometry and member NCAHCP – Govt of India), Dr. Anil Tyagi (President DOA) and Dr Sujay S. Dangi (Corporate Commitee Chairman, DOA) etc. covering various topics including Myopia Control, Binocular Vision Disorders, Optical Dispensing etc.
The conference is supported by Hoya Lens India, (the makers of Miyosmart which controls progression of Myopia in kids) who empowers the eye care professionals by focusing on their three key qualities: Care, Knowledge and Foresight. Mr. Shankar Raman, Business Head for Miyosmart spoke about the raising concerns on Myopia progressions in children.