VisionPlus in conversation with Baudouin Sériès, Managing Director  ZEISS Vision, Care Middle East & Africa
ZEISS has decided to take over its distributor network in the UAE. Clearly, the leading brand sees plenty of potential in this market. In this issue, VisionPlus speaks to Baudouin Sériès, Managing Director  ZEISS Vision Care Middle East & Africa, to understand his plans for ZEISS' expansion in the region and his strategy to bring the latest innovations to eyecare professionals.
VisionPlus (VP): ZEISS has a strong presence across the globe through its direct entities as well as its distribution network. What led to the move of taking over your distributor in the UAE and going direct in this market?
Baudouin Sériès (BS): The Middle East is a region where a lot of international companies expand their business through local distributors, who generally have a much deeper understanding of the local markets.
When ZEISS decided to open its entity in Dubai in 2012, it was a natural decision to appoint local distributors across the region to fulfill this purpose. Until recently, Tawazi Optical Trading LLC, was working extensively to bring the ZEISS brand to opticians, which turned us into a strong challenger to other international and local lens suppliers. However, the rapid rise of the UAE as a world leader in innovation laid the foundation for the expansion of the company, owing to the ever-expanding optical market and demand for superior eye care solutions.
Our desire to increase our footprint and brand awareness in the region required a more customer-centric approach. Moreover, we believe we were ready to take the leap into a direct go-to-the-market strategy, by taking over Tawazi's operations.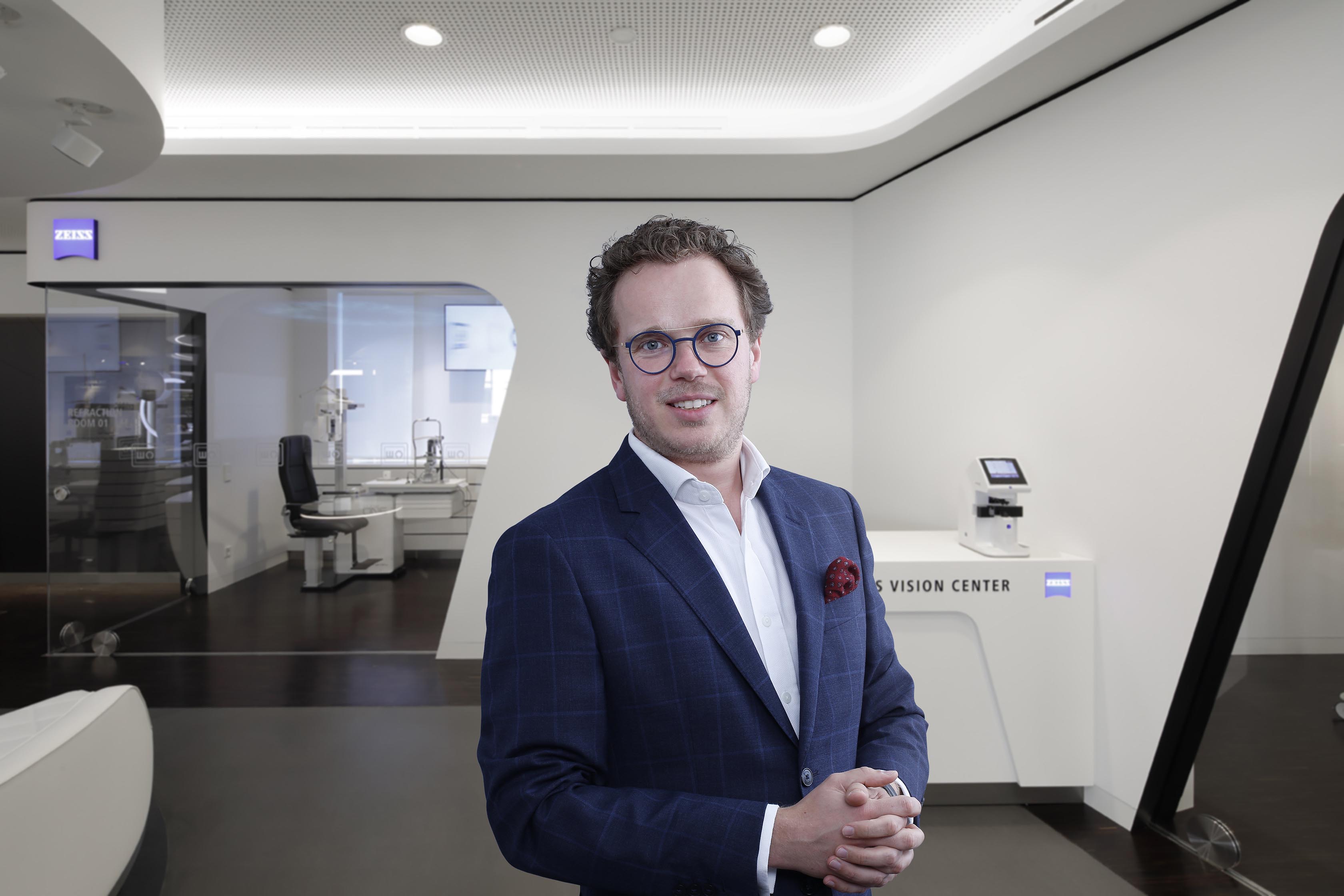 VP: ZEISS has always impressed with its research-based, innovative portfolio of offerings. Tell us something about your Research & Development process.
How does it work?
BS: Many people don't know it, but the ZEISS Group is fully owned by the Carl Zeiss Foundation – one of the largest foundations in Germany. The foundation is committed to promote science and societal progress, and to continue the legacy of the company's founders, Carl Zeiss and Ernst Abbe; their legacy of customer focus by innovation, precision and responsibility. Today, about 11% of the Group Revenue is re-invested into Research & Development, with the clear aim to develop optical and digital solutions, which have a significant impact on the success of our customers. More than 3,000 ZEISS employees work in Research & Development within the ZEISS Group. This is huge!
ZEISS creates new products for market requirements, and not marketing requirements for new products.
VP: Tell us something about the new technology ZEISS UVProtect?
BS: ZEISS UVProtect Technology is our latest eyeglass lens innovation that has really set the bar of eye care far higher than in the past. We can now happily say that we guarantee full UV protection up to 400nm, as stated by the World Health Organization,  in all clear lenses! That's sunglass level UV protection in all clear ZEISS lenses. This has absolutely rocked the optical industry, winning numerous innovation awards around the world, including the prestigious Silmo D'Or in Paris, "Product of the Year" awards in many countries and most recently, the VisionPlus  Awards 2019 as voted by opticians. Even the medical community appreciates ZEISS UVProtect, owing to the various benefits is has to ensure better ocular health!
VP: How do you think this product will cater to the needs of the UAE consumers, better than your peers?
BS: We live in one of the harshest climates on earth in the UAE. UV exposure is a serious problem that many people are aware of, but do not have adequate protection for their eyes and the sensitive skin around it. Sadly, this is especially true for children, who make up the vast majority of 1.5 index spectacle users. The eyes of children, like their skin, are especially sensitive to UV exposure, and full protection is absolutely necessary. With ZEISS, protection against UV radiation is effortless – just put your glasses on.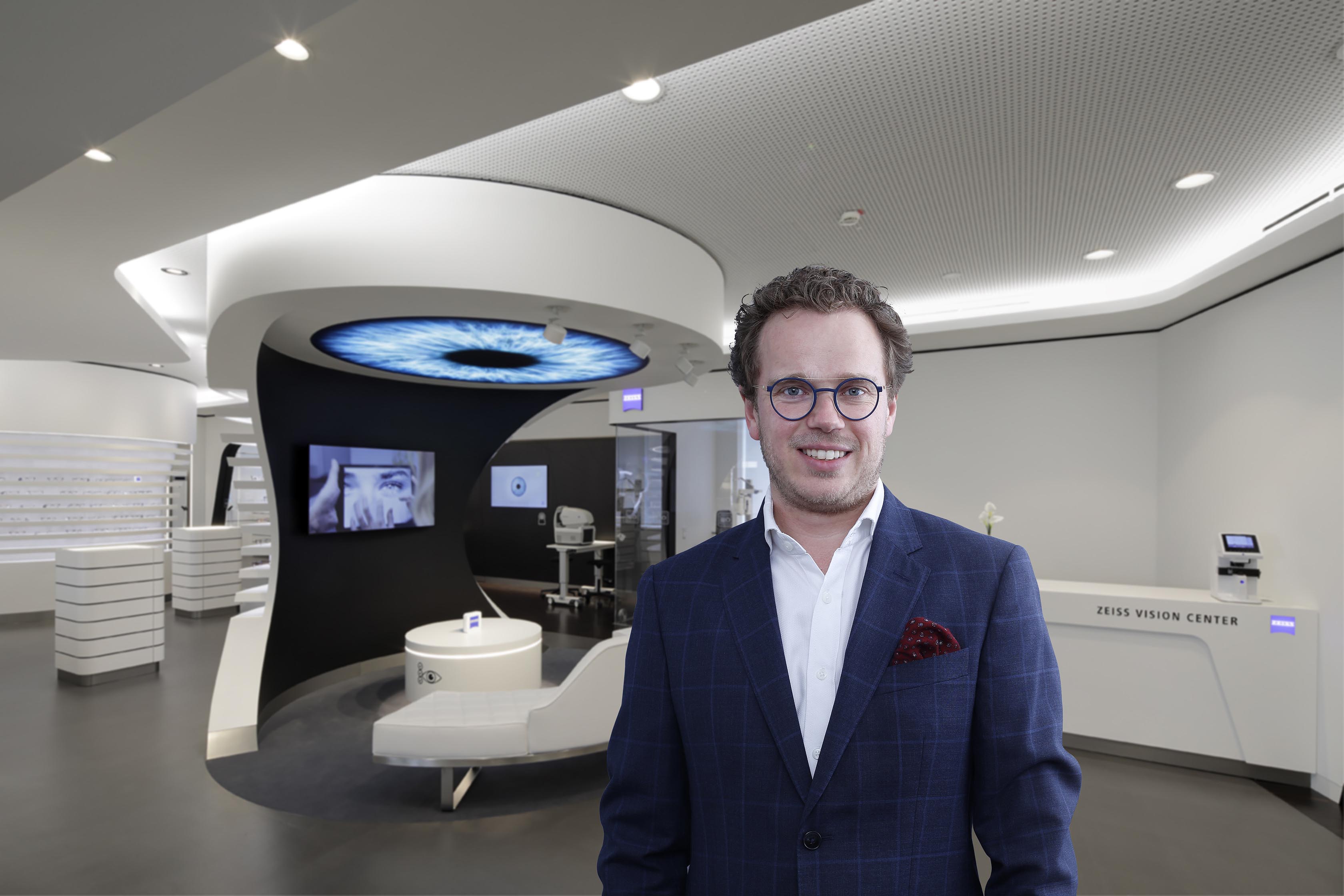 VP: UV protection is a feature that many lenses offer. Do you agree with that?
BS: Not entirely. Many lenses claim to offer UV protection, but only ZEISS offers full UV protection up to 400nm. Some lenses offer protection up to 380nm, however this small difference in value, represents 40 % of the most harmful UV radiation.
VP: What are the initiatives that you are taking to help your customers understand the advantages of ZEISS products?
BS: We invest a lot of time and money in customer trainings, locally or at the home of ZEISS in Aalen, Germany. We make sure that eye care professionals understand why ZEISS products are a better value proposition for their customers, and their association with superior quality.
VP: What are your expansion plans for this region?
BS: We have two very ambitious objectives. The first one is obviously a business objective, to grow the ZEISS market share in the region. Going direct in the UAE is a clear sign of our obsession to grow. Additionally, we are entering several new markets, especially in Africa, the second one and, which really matters to me personally, is to increase the level of optometry in the region. We will soon be investing in a state-of-the-art training center to welcome eye care professionals who are willing to improve their skills and capabilities. Because every patient deserves the best vision, it is our duty to continuously focus on education. This has always been in ZEISS' DNA and it is now time to promote it in our region too.
VP: Your message to the UAE opticians
BS: Be prepared for change. Our industry is moving very fast. With all the industry changes, mergers and consolidation, there is one major question every eyecare professional has to answer: Who is my true and reliable eyeglass lens partner to grow my business? A company which is a direct competitor to my business or someone like ZEISS who does not sell directly to consumers, but to ECPs only.