With a constant approach to secure its sustainable growth and development in coordination with the society, Mitsui Chemicals Group is promoting measures that are designed to help resolve social issues…

Mitsui Chemical Group has been contributing to society by providing quality products and services to customers through innovative materials that mean no harm to the environment.
At Mitsui Chemicals, there are five major areas of contribution: promoting human well being; promoting the happiness and fulfillment of employees; contributing to local communities; contributing to the value of shareholder's investment and increasing customer satisfaction.
The company is also advancing triple bottom-line management that is focusing on society, environment and economy.
Tracing its roots back to 1912, Mitsui Chemicals has over 30 years of experience in developing and manufacturing optical lenses for the global market.
The company offers a wide range of vision care solutions. For instance, functional lens materials, high RI and lower RI materials and special coating technologies.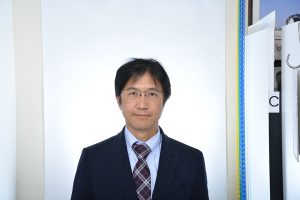 VisionPlus in conversation with Mr Satoshi Ichimura, Director- Vision Care Materials, Mitsui Chemicals, to understand the commitment of Mitsui Chemicals towards product development aimed at vision care and eye health improvement.
VisionPlus (VP): You have been associated with Mitsui Chemicals for more than 25 years. Please enlighten us about your role and journey in this company.
Satoshi Ichimura (SI): After working for chemical plants as an engineer, I was newly assigned as a sales person in charge of selling chemical compound for eyeglass lenses. It was a big change for me but it has been a real challenge and very exciting. I found that we can contribute to the society by providing high-quality products and services.
VP: As a Japanese Company, what are the major technological advancements that you are working towards?
SI: Manufacturing is more than just producing chemical compounds; it is important to consider how best to avoid the bad effect on the environment and save energy. I am confidence that Japan has internationally high competitive environmental technologies.
VP: Please share with us, the vision of Mitsui Chemicals for the Asia Pacific region.
SI: Asia Pacific region is covered from India, China, Japan, Korea, and South East Asia. The area is the center of economic growth in the world and is the great diversification. The area has great potential for our lens materials business.
Mitsui Chemicals would like to contribute to the eye healthcare in this region by understanding the requirements according to diversified regions, developing innovative lens materials and propose them to produce lens manufacturers by partnership.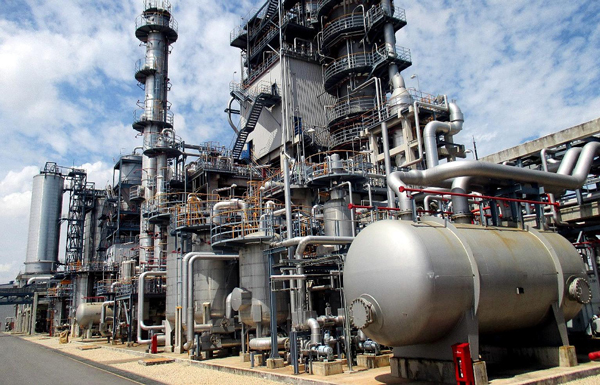 VP: Your prime customers are the lens companies, how does the global competition work in your favor or against it. What are the key challenges that you face?
SI: Of course, global competition would be a tough for the lens manufacturers and us. But it requests the manufacturers to differentiate the lens function in the market in order to survive the competition. Mitsui Chemicals would like to insist that we could be a great support for them to provide the new lens materials by the innovation of the lens materials. We believe that the global competition would be a drive for the lens innovation.
VP: Your expectations from the Indian market?
SI: India's economy is growing rapidly and so is the demand for lenses.
Of course, there are low cost lenses in India market, but we would like to let the market know how important eye health because people are suffering lots of issues for their eye. And we would like to convey the key criteria that one should keep in mind while choosing the lens. We insist on lens quality and the pricing for the long term.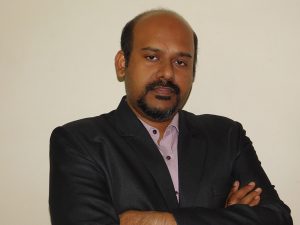 Mitsui Chemicals has been developing in selling competitive new photochromic lens materials in Asia as well.
VisionPlus in discussion with Mr Suman Paul, Manager- Sales & Marketing (India), Mitsui Chemicals to know more about the strategies of the company for the Indian market.

VisionPlus (VP): Mr. Paul, let's discuss about the latest products in the market from Mitsui Chemicals in India?
Suman Paul (SP): MR series Lenses (High Index) have good foot prints in the market are we are happy for this well appreciation of Indian market. It is very important to understand abbe value and strain in the lenses as MR-8 at 1.60 index has the highest abbe and no strain in the lenses.   
Photochromic is an important segment and MCI have the solution with all index availability as SUNSENSORS. The Brand Sunsensors MCI acquired in the year of 2014, then with our strong R&D we have developed new products in 1.56, 1.50, 1.6 and 1.67 gradually. These all products are based on in-mass technology which gives uniform performance.
Another important new technology is UV+420cut with MR-8 at 1.60 index & ADC at 1.50 index also quite effective in eye protection from specially HEV lights. It is very important to protect your eyes from HEV lights which penetrates deeper in retina and damages its cells. Eventually it leads towards ARMD.

VP: What are the key strategies of Mitsui Chemicals in the Indian market?
SP: As a manufacturer of all kind of plastic lens material MCI definitely looking for growth of plastic lens share in India.
Also by making partnership with lens manufacturers in India, we would like Indian consumers to know that High index lens of MR series like MR-8 (RI 1.60) and MR-7 (RI 1.67) can provide them the comfort by clear, thinner, and lighter and the safety by the strong impact resistance. We would like to observe that Indian people must look after their eye health by using our MR series as it offers best vision quality in its category.
VP: What are the expectations and challenges faced by Mitsui Chemicals in the Indian market?
SP: Indian lens industry needs to become an organized sector and the market should grow with good quality lenses. Important thing is to understand the quality lenses which needs more knowledge.
This sector has a huge demand which is not fulfilled due to lack of casting industry domestically.  So, there is always a demand-supply compromise situation. It is the need of the hour that casting industry must grow domestically so, that market can get good quality lenses within convenient time.  Lack of awareness for lens material is the biggest challenge I believe.
VP: Please share with us, the forecast for Mitsui Chemicals in Indian lens industry.
SP: Indian lens industry is growing strongly. Optometrists & knowledgeable Opticians will drive the industry towards quality and advanced products. MCI is also working to encourage educational institutions involved with Optical industry related courses to get more pouring of knowledge in future in this industry.
VP: Tell us about the "Do Green" initiative of Mitsui Chemicals.
SP: As part of Mitsui Chemicals group efforts to realize a cohesive society in harmony with the environment, the Group offers a wide selection of plant-derived products under the name Do Green™.
As the Do Green™ product, Mitsui Chemicals offers the world's first plant-derived, high-refractive index lens monomer materials MR-174™. Contributing to reduce CO2 emission.
The Do Green™ Activity is to help overcome social issues facing farmers producing raw materials used in the Company's plant-derived products and residents in surrounding rural area. Held the activities in India every year since 2015.