As an in-charge of defining commercial strategies, turnover and profitability from major accounts in MENA, Asia and Oceania, Mr Antonio Ortega, Export Key Account Manager, Avizor And Nizagara Laboratories in conversation with VisionPlus discussing the key challenges and strategies of Avizor foraying in the region…
Avizor is a global leader in the manufacturing of products for the cleaning and maintenance of all types of contact lenses along with artificial eye drops. Launched in 1981 as a family business by pharmacist S. Nestares with its headquarters and production centre in Torrejon de Ardoz, Madrid, Spain, the company started with the production of Spanish private label products but soon launched its own Avizor brand.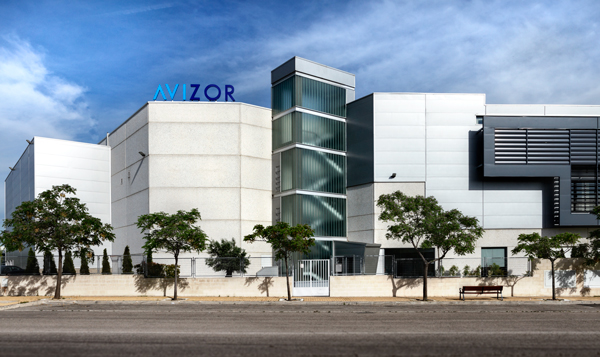 With an increasing presence in the international market with over 80 per cent of their products being sold there, it was important to forge new alliances and make strategic investments.
VisionPlus in conversation with Mr Antonio Ortega, Export Key Account Manager at Avizor Laboratories.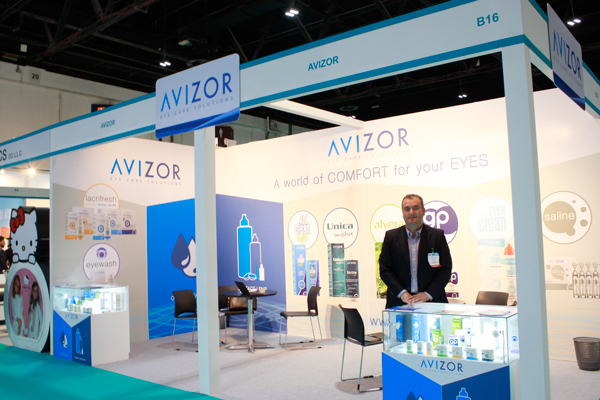 VisionPlus (VP): Tell us a little about your background, your association with the optical industry and the road that mapped your journey to Avizor.
Antonio Ortega (AO): Graduated in Economics and Business Sciences from Cordoba University (Spain) and certified as a Foreign Trade Specialist in 2002, I was working in the Air conditioning and Building materials sectors before joining Avizor´s International Department and the Optical industry in 2010.
My former positions as an Export Area Manager provided me with a first-hand experience in developing business in the Asian region. In my current role as an Export Key Account Manager at Avizor Laboratories, I am in-charge of defining commercial strategies, turnover and profitability from major accounts in MENA, Asia and Oceania.
During this period, I have regularly attended some of the main Optical shows and Ophthalmology congresses in the region.
VP: What were the challenges faced by you while you took over your position as the export key account manager at Avizor laboratories. What are the changes that you have seen with the brand and its identity in the last few years?
AO: The largest challenge was to try to position a relatively "unknown" eye care brand in the region as one the leading names in a short – medium term. Another important task was to find new strategic partners in some countries where our presence was weak or inexistent and at the same time focus on optimizing the existing distributor accounts by supporting their growth actively.
Nowadays we can assert that our brand Avizor is a key reference in the whole region as where we are present extensively and in a multi-channel approach (optical chains, pharmacy retails, eye clinics, etc.). In fact, our name is associated at present to one of the most complete product portfolio for contact lens care along artificial eye drops for dryness symptoms relief.
VP: Avizor is a company that is dedicated to manufacturing and maintenance of contact lens solutions. What are the avizor products that you are most proud of?
AO: Two of the products that we are the most proud of are EVER CLEAN and ALVERA.
EVER CLEAN hydrogen peroxide system was launched and patented by our company in 2007. Ten years on its revolutionary formula is still an innovation in the market due to its efficacy in cleaning and disinfecting all type of contact lenses. In only 2 hours and without the need of lens rubbing, EVER CLEAN completely eliminates proteins and deposits resulting in lenses that are totally clean and ready to use in a non-preservative solution.
Likewise ALVERA is currently the only All-in-One solution in the market using "aloe vera" as a moisturizing agent. It has been especially designed and tested to maintain silicone hydrogel lenses in the most natural and efficient way, obtaining excellent results in wearing comfort and satisfaction after its use.
ALVERA has been also designed to specifically act against lipids and prevent the erosion of the corneal epithelium thanks to its properties.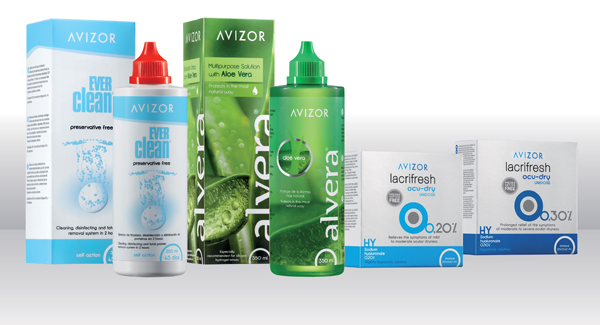 VP: Avizor launched artificial tears focused on ocular dryness: Lacrifresh Ocu-dry. Why do you think a product like this will work in SEA where the moisture quotient is more as compared to any other part of the world?
AO: Dry eye syndrome (DES) is a highly prevalent inflammatory disorder that affects millions of people worldwide, being one of the main reasons for visiting an ophthalmologist.
As for the root causes of eye dryness, several risk factors have been found and not only the moisture quotient environmental but aspects such as:
Computer and smart devices use: users often complain of eye strain, burning or gritty sensation in the eyes.

Contact lens use: 50-75 percent of contact lens wearers report symptoms of ocular irritation.

Refractive surgery: after LASIK surgery, a decrease in tear secretion occurs.

Sex hormones: androgen levels decrease with age in both men and women. Sex steroid deficiency has been associated with DES.

Extreme climatology environments: unventilated, excessive high air-conditioned offices, environments with smoke or traffic pollution and extremely low-humidity environments such as aircraft cabins are related to ocular discomfort.
Definitely our Avizor Lacrifresh Ocu-dry 0,20 percent & 30 percent, hypotonic eye drops with Hyaluronic Acid moisturizing agent and in a preservative free format, are excellent products to alleviate ocular irritations, eye fatigue and dry eye symptoms for patients in the SEA region.
VP: As an in-charge of Avizor's commercial strategies, tell us about your marketing plan for the year 2018 in the SEA?
AO: Each product has a different "stage of life" depending on the market/country where we are registering and selling products so we cannot make large and continuous on time worldwide launching campaigns; instead we use "guerrilla" marketing tools with the collaboration of our partners in each country.
Frequently, our partners teach us how their markets work specifically for each type of product and the opportunities that might arise (public tenders, sales channels, multi-branding, etc.); then we add our experience, background and support with our 'know-how' in other similar and previous situations.
Additionally, we tend to promote Avizor products by training sessions so we can display them in the most technical and visual way, strengthening our relationship with the Professionals and KOL in the SEA markets.
VP: What are the strategies in place to popularise your product with the opticians and end consumers?
AO: Every year Avizor exhibits at the most important Optical shows worldwide (OPTI Munich, MIDO Milano, VISION EXPO New York) including some other regional events in Asia like COOC China, VISION-X Dubai or HKTDC Hong Kong. Furthermore we also 'put our eyes' on specific Ophthalmic congresses where we can make product lectures to the Professionals/KOL and discuss openly about products specifications and market peculiarities.
Nowadays, we do not communicate directly that much with the end users but with the Professionals instead.  The end consumer is not supposed to have the technical knowledge to choose from our vast range of products so we believe it is the Experts who should recommend  a product using their  expertise and depending on several different factors.
Nevertheless, we always support our partners with plenty of samples and starter kits as we consider the product testing by opticians and consumers to be crucial in order to obtain brand awareness and quality confidence.
VP: You are currently looking after Avizor's turnover and profitability as an Export Key Account Manager.  How satisfied are you with your accomplishments?
AO: Avizor has now become a renowned company in the optical sector at worldwide level. Our products are present in over 60 countries and we have placed ourselves as a global leader in the Contactology industry. We inaugurated our new production facilities in Madrid in 2013 turning it into the most modern Laboratory in Europe for Contact Lens care products.
Speaking about Asia, the sales growth and expansion has been intense for the last five years (a marked 15% annual increase record) thanks to the constant effort and dedication of our distributor partnership in the region (Malaysia, Indonesia, The Philippines, Vietnam, etc.)
Among the main global and satisfactory achievements in 2017 I must mention the launching of five different products in China already positioning our Avizor brand along with the leading players in the Chinese market.  

VP: Are there any other products from Avizor that the market in SEA should be looking forward to?
AO: Avizor's secret since its foundation in 1981 is our constant dedication to be at the vanguard in the Eye Care industry by means of developing quality products that are specific and innovative in accordance with our partner's demands. Therefore our current commitment is to launch new products that meets consumer's ocular needs and give to them an added value.
A new generation of hydrogen peroxide formula, preservative-free products (both in uni-dose and multidose formats), herbal artificial tears ("Alvera eye drops" for eye irritation treatment is coming soon) and new ophthalmology products are within our future international launching plans reaching SEA markets on due time.
VP: Any message for the readers.
AO: I would like to take this opportunity to thank all our Avizor partners, opticians as well as end users in the SEA area for their confidence and loyalty in our company and products. Do not hesitate to contact the Avizor team for further information, or to find out where our products can be found on your markets.