Coburn Technologies, a provider of end-to-end customer solutions to the world's ophthalmic lens processing industries, introduces a new freeform lens design software, Novar Freeform Designer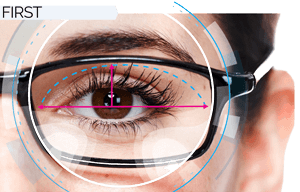 Through an agreement with Opulens S.A., a leader in the development and production of ophthalmic lenses, Coburn now offers the Novar Freeform Designer on an exclusive basis in the United States and Canada, as well as a non-exclusive basis in the rest of the world.
"We are excited to offer Novar Freeform Designer in our product portfolio," stated Alex Incera, President of Coburn Technologies. "We have been exploring and testing various lens design systems for several years and found that the Novar Freeform Designer is a perfect fit for labs wanting to offer a premium quality, private labelled digital designs or offer lower cost, non-branded lenses.   With the advanced technology of the Novar Freeform Designer, laboratories are able to compete on an equal footing with the biggest and best lens companies in the world."
Novar Freeform Designer has been in development for over seven years and has already been successfully utilized on tens of thousands of lenses.  The software can be implemented on a broad variety of laboratory management systems and surfacing platforms, including Coburn's Cobalt System, as well as that of other major equipment manufacturers.
Advantages of the Novar Freeform Designer include:
Continuum Design Technology, a novel and proprietary approach developed by Opulens, which allows the modelling of a continuous optical surfaces without resorting to interpolation and with an infinite amount of control points for wider visual fields, higher levels of comfortability, and a greater degree of personalized ophthalmic lenses tailored to each users requirements.
A broad variety of multi-purpose progressive designs including First, Precisa, Precisa Short, Evolution, Evolution Short, Office and Geo, as well as several specialty progressives including Indoor, Outdoor, Drive and Relax. Even occupational designs, such as Office, depending on the customer's preference.
Several blended bifocals, such as Kriptok, Ultrex, which utilizes Opulens proprietary technology, and even includes a single vision aspheric and a single vision aspheric atoric, Geo.
Unlike any other product offered in the market, this product is available on a click fee basis, a monthly flat fee basis, an unlimited flat fee basis, and any combination thereof.
The company offers a 30-day trial for anyone interested in testing the product on a risk-free basis.
About Coburn Technologies
Coburn Technologies, Inc. (http://www.coburntechnologies.com) is the world's leading provider of computer-integrated ophthalmic lens processing systems and ophthalmic instruments.