VisionPlus in conversation with Shajan Adolph, Head of Education and Professional Services, Essilor talking about measures taken by them to propagate the cause of vision correction, awareness about vision health and more…
Essilor is known for its extensive portfolio in ophthalmic lenses and ophthalmic optical equipment. In addition to its routine business, Essilor is also known for the efforts that it takes to develop models that help in educating Eye Care Professionals (ECPs) on how to do better business. In this edition, we have on board, Mr. Shajan Adolph, the man behind Essilor's Educational and Professional Services on ECPs, new products, and of course the new initiative in the form of VP Academy!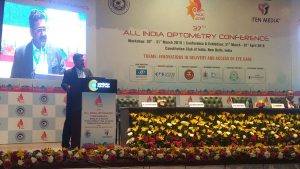 VisionPlus (VP): Tell us something about the Essilor brand and its evolution with regards to the Indian markets.
Shajan Adolph (SA): We, at Essilor, take pride in being recognised as the masters in the art and science of lens making. Our heritage in the field of ophthalmic optics can be traced back to France in the 1840's when we started out as a humble establishment. Although known for its innovation and cutting-edge technology, I firmly believe that it is the Eye Care Practitioners (ECPs) who have helped Essilor create its own space in the ophthalmic industry. Currently, we have an extensive range of products that have helped ECPs across the globe serve customers and earn their loyalty.
In fact, Varilux – the first progressive lens introduced by Essilor in 1959, was a big milestone that has revolutionised the concept of presbyopia correction.
Having a strong R&D network and consumer research wing, we keenly observe the changing lifestyles, trends and demands of the consumers to introduce value-added lenses from time to time, thereby continually enhancing the user experience.
For over twenty years, Essilor has been working closely with the Indian Optical Industry, bringing in the latest revolutions, be it switching over from glass lens ranges to resin lenses or the more recent change from bifocals to progressives.
We are delighted with the transformation of the Indian optical industry and are proud of our contribution to it.
Essilor acknowledges the support of Indian Opticians in contributing to the Indian market and is committed to fostering mutual partnerships and growing together.  
VP: Has cost ever proved to be a challenge for Essilor in local markets across India? How do you tackle this challenge?
SA: In the past, Indian market was driven mostly by entry-level products, which are low in value. In addition, one major shortfall was the availability of good sales aids to make the consumer aware of alternate options in terms of high-end products with superior quality and better value for money. Thankfully, there has been a change in this trend.
Given this situation, I believe that Essilor's new LAST MILE KIT(LMK) is one tool that can effectively demonstrate the superiority of products, differentiate products and help ECPs upgrade their customers to an innovative range of lenses.
Good marketing campaigns enhanced consumer awareness and effective eye care professional education programs, all work together to overcome the price barrier. This allows the industry to reach out to the customer with high-end products that are enriched with value additions.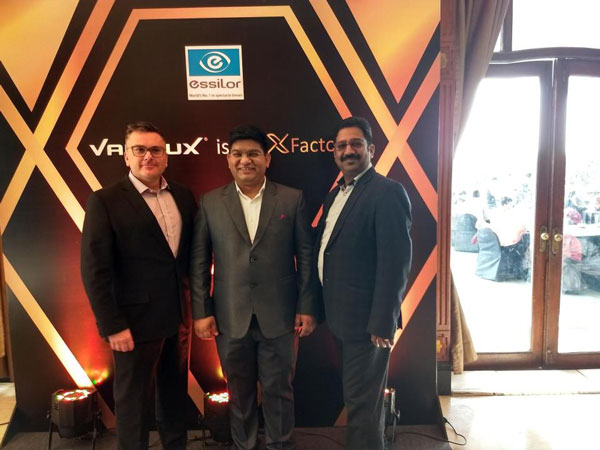 VP: When it comes to visual health care needs, the range of requirements is diverse. How does Essilor meet these standards across markets?
SA: Essilor is able to offer, dispense and delight its customer with its best in class products which suit their needs and lifestyles.
'Live Optics' is a unique R&D program of Essilor with the purpose to provide the most value-added products that are contemporary in nature and offer the latest in technology.
Our research wings constantly monitor the changing needs of consumers and it is through their efforts that innovations such as Essilor 'Eyezen' lenses were introduced that cater especially to young adults with high visual demands in the near-intermediate region.
Another good example to talk about would be the Crizal Prevencia lenses,  a range with Light Scan technology that filters the harmful blue light (blue-violet) and allows the good blue light (blue turquoise) to pass through.
We also introduced Varilux range X SERIES in India – this is the most technically advanced PAL in the world with XTEND TECHNOLOGY which allows EXTENDED vision – ARMS LENGTH VISION ZONE (ALVZ).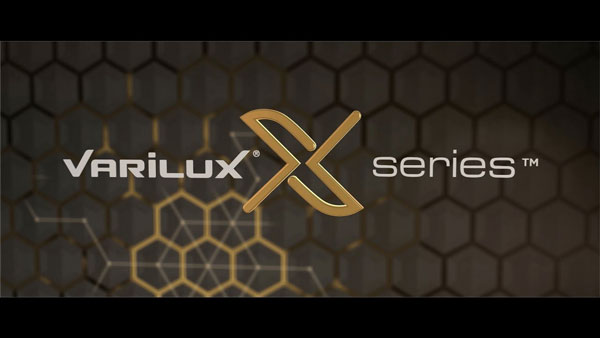 Apt for the extreme demands of the modern presbyopes – this range delights the presbyopes with its better visual depth and width in ALVZ. Those who have high demands in the area of 40-70 cms – Varilux X series is a bliss!
VP: Would you like to tell our readers about the association of Essilor with VP Academy?
SA: Well, first of all, I would like to reinforce that our vision to invest in educating ECPs is the core reasons behind our success. Imparting knowledge on the latest trends in the spectacle lens category, has been our goal.
VisionPlus has been in the limelight for all right reasons and has proven track record in India with its premium publication catering to the B2B segment.
We, at Essilor, are delighted to join hands with VisionPlus in the noble sector of education and are confident of the program scaling great heights. We request the Indian opticians to be part of this initiative and make the best use of it.
VP: How do you think it will benefit the optical fraternity?
SA: Like almost all other industries, technology has played a major role and will continue to play a major role in the consumer buying behavior. Today, we have an excellent range of products with groundbreaking technology and innovation. These high precision lenses cannot be SOLD, rather they are DISPENSED, and this calls for extensive training.
This is where VP Academy will help bridge the gap. It will provide a holistic understanding of the product/technology and equip ECPs with the information to dispense the lenses with confidence. The premium range of lenses – which are unique in design and technology also brings better value to the business of the ECPs.
VP: What are your expectations in terms of support for VP Academy from the Indian optical trade community?
SA: VP Academy is fantastic news for the industry and its benefits will be all-encompassing. It covers spectacle lenses, contact lenses, frames, and sunglasses, and allows discussion on relevant topics with industry experts.
As the Indian optical industry emerges from its slump season, such programs carry even greater relevance and will act as a catalyst for growth. I invite all ECPs to be a part of this program and support VP Academy so we may scale it year-after-year!
How did Essilor tackle the product and retail evolution?

Product Evolution:

The issue of scratches, a drawback of resin lenses, was addressed with the introduction of the  famous 'Titus Hard Coat' from Essilor.
Essilor introduced CRIZAL range of AR lenses in 1993, which sported the best ARC function. These lenses acted as the catalyst for growth in the AR segment of India.
Varilux, the legendary PAL brand of Essilor, created history in India by revolutionising Presbyopia management, offering a limitless and uninterrupted vision to the end user.

Retail Evolution:

Essilor has contributed significantly to the area of education in optical dispensing, product brief and practice management through various initiatives such as The Essilor Academy, distance learning program in optical sales, group sessions and in-store briefs. Such initiatives have helped ECPs to gain more confidence in dispensing, upgrade their skills and align their business practice to the expectations of the current generation wearers.
Essilor has a good mix of retailers – organised national chains, eye institutes with optical set-ups and independent ECPs, all of which operate in their own space and enjoy good business.