This post is also available in:

العربية
Hoya's training sessions are not a thing of the past anymore. The highly acclaimed and recognised sessions hosted by this industry giant is back after a long time
Hoya is one of the leading names when it comes to manufacturing lenses. With a strong focus on consistently raising benchmarks, Hoya has to its credit many industry firsts. The brand constantly strives to add value to its products through innovation.  Hosting training sessions for eye care professionals is going to be another important aspect of the Hoya identity.
After a successful training session for eyecare professionals in Abu Dhabi,  Hoya held another training session for eye care professionals in Dubai on August 28, 2018, at Pullman Dubai Creek City Centre.  It focussed on introducing the professionals to a detailed clinical and commercial aspects of Hoya's products. The event received an excellent response from participants from across the region coming forward to participate and learn.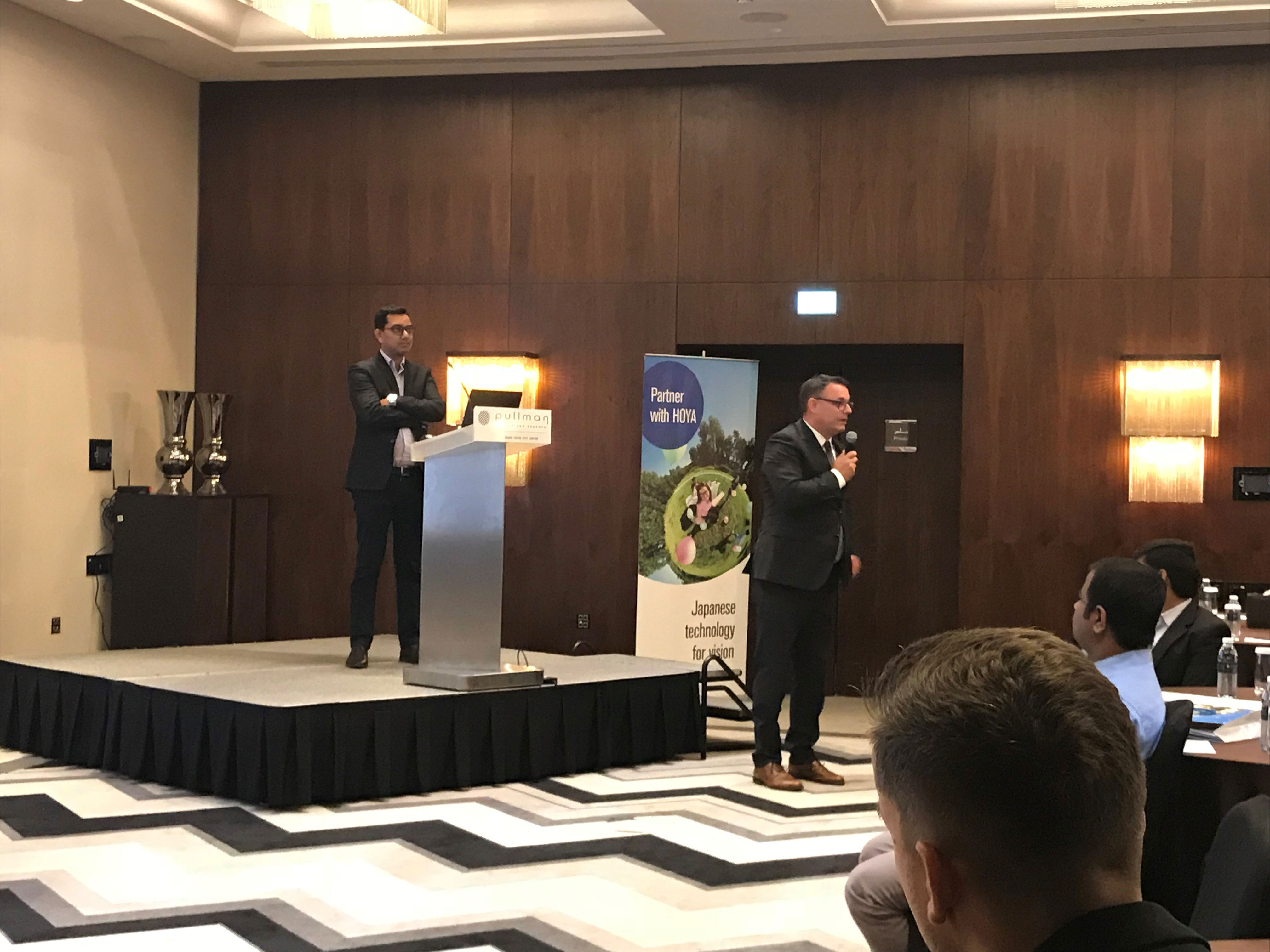 The training included an informative session on single vision lenses, new addition progressive lenses, new materials and coating options. Participants were also invited to interact with the experts and learn from their insights. The event concluded with a felicitation ceremony for all participants and honouring the most successful retailers of Hoya.
It clearly looked like it was the most awaited event for the opticians, and it was evident in their excitement, that they look forward to more such sessions!

"Hoya is one company which I have always admired for its high quality and innovation. Being an eyecare professional, I have always wanted to work with this brand and I am very happy that today I am actually working with it. Hoya's team is also very professional. They not only offer great support, but also great service, and they have a lot of innovative tools, which has helped me elevate my standard of practice. Their training is also very helpful.

– Latheef Kannora, MD, Al Falah Optics