The new Lacoste Paris collection combines urban elegance and streamlined design in a full range of sun and optical styles balancing lightness, comfort and everyday utility
Enhanced with a timeless retro flair, the minimal shapes in metal are characterised by distinctive elements including double-bridge constructions and geometric profiles that give a striking visual impact to the look. The frames are designed with a cool colour approach made of a variety of shiny finishes and tinted lenses in natural and warm hues. The sun styles feature the iconic Piqué
symbol and are offered in a wide range of exclusive lens colours, conceived in collaboration with ZEISS, the renowned eye-care world-leader, while the optical styles are perfected with contrasting acetate temple tips.
L219SPC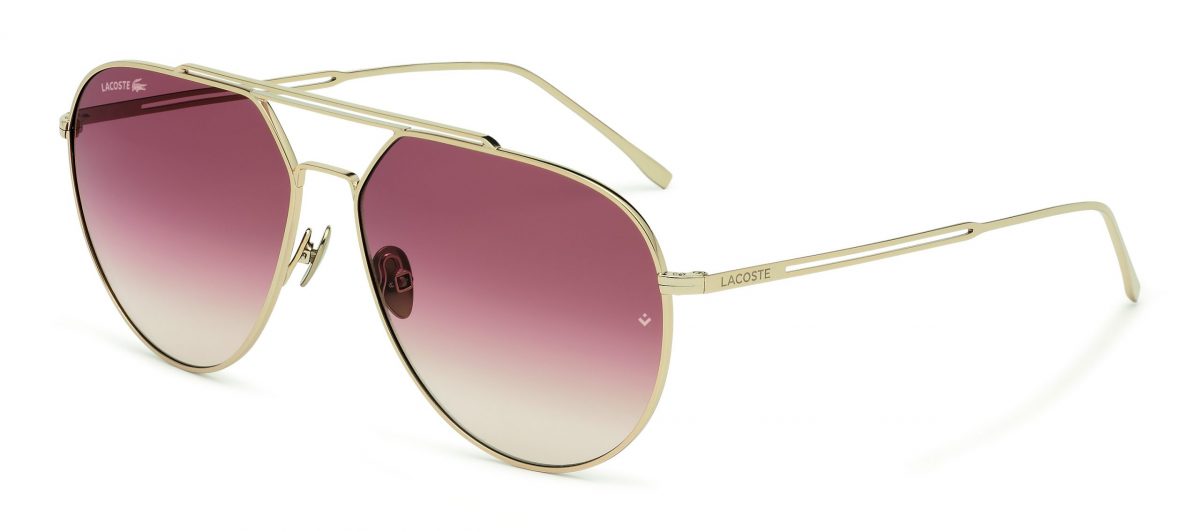 This outstanding aviator look boasts an ultra-thin structure
distinguished by an edgy double-bridge construction and slim
temples with a sharp geometric cut-out. The Piqué symbol is
engraved on the left-wearing lens as a reminder of the brand's
attention to detail. All frames are fitted with premium ZEISS
lenses enhanced with a sleek anti-reflecting coating.
---
L218SPC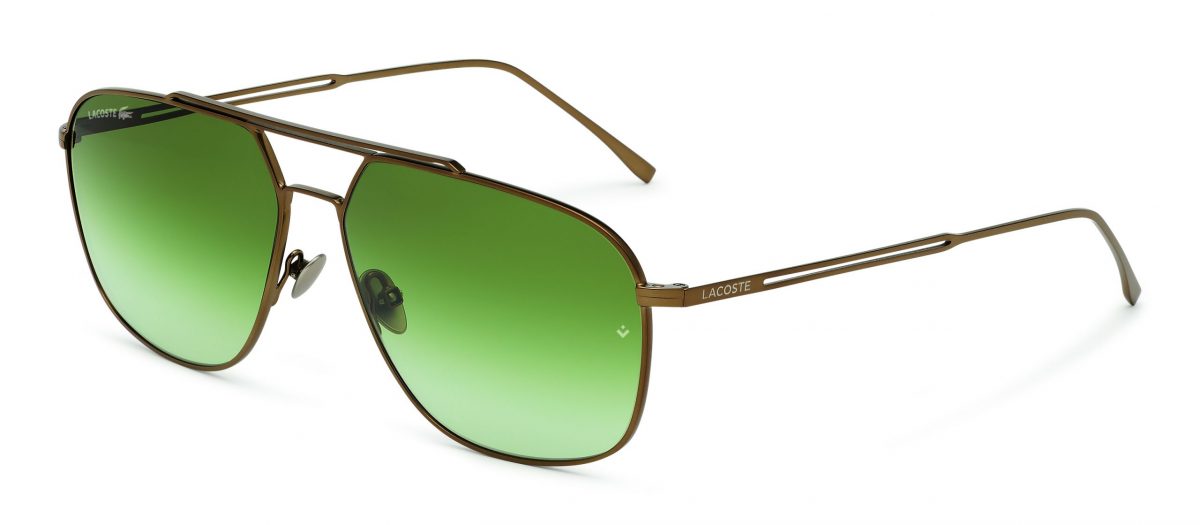 Minimalism and modern allure come together in this ultra-thin
and ultra-light shape. A sleek cut-out motif characterizes the
slim temples and adds further refinement to the double-bridge
design, which is fitted with premium ZEISS lenses enhanced
with a violet anti-reflective coating.
---
L220SPC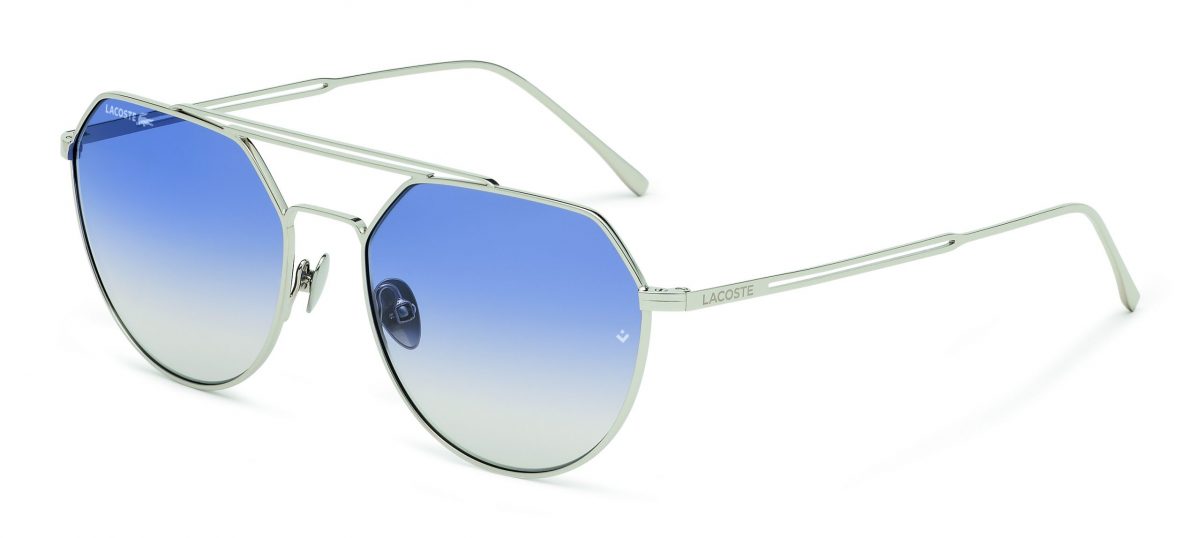 These trend-forward sunglasses in metal are enriched
with a double-bridge detail, sharp cut-out motifs, and an
engraved Piqué symbol on the left-wearing lens. Offered
in polished finishes with shiny or matte effects, the frames
are fitted with premium quality ZEISS lenses treated with
a violet anti-reflective coating for optimized vision.
---
L2255PC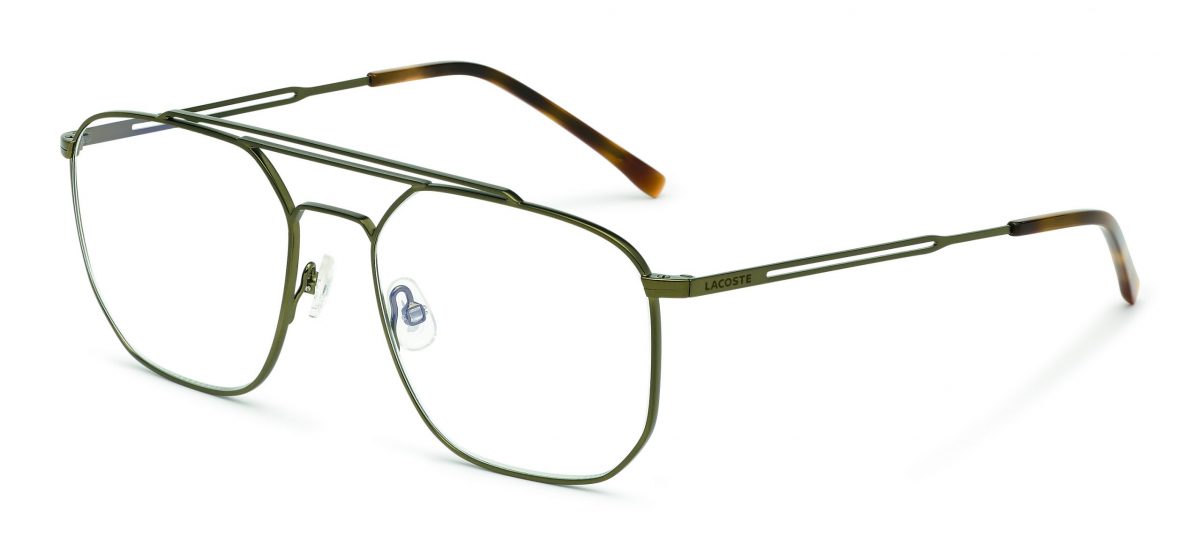 Elegant and versatile, this masculine frame has an ultra-thin
structure in metal set with acetate temple tips for improved
comfort. The discreet, minimalist look is embellished with
stylish cut-out motifs and fitted with anti-reflective lenses and
adjustable nose pads.
---
L2256PC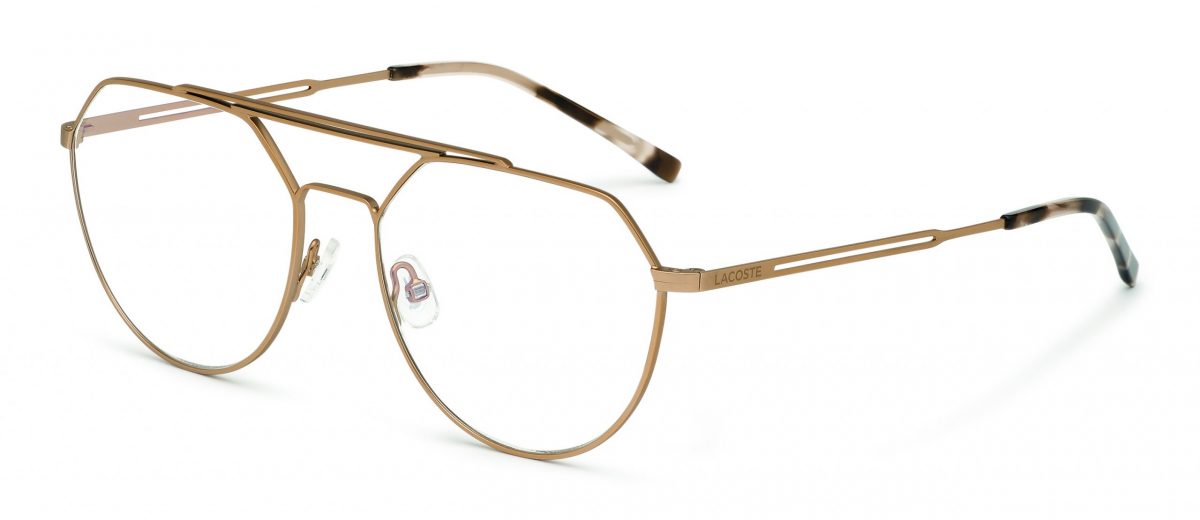 The ultra-thin design concept distinguishes this pair of
vintage-inspired eyeglasses with an oval shape in lightweight
metal. The minimalist design is elevated with exclusive
customizations including the double-bridge detail, the
antireflective lenses, and cut-out motifs on the temples.
Acetate temple tips and adjustable nose pads complete the
frames and ensure maximum comfort and a perfect fit.
---
L2853PC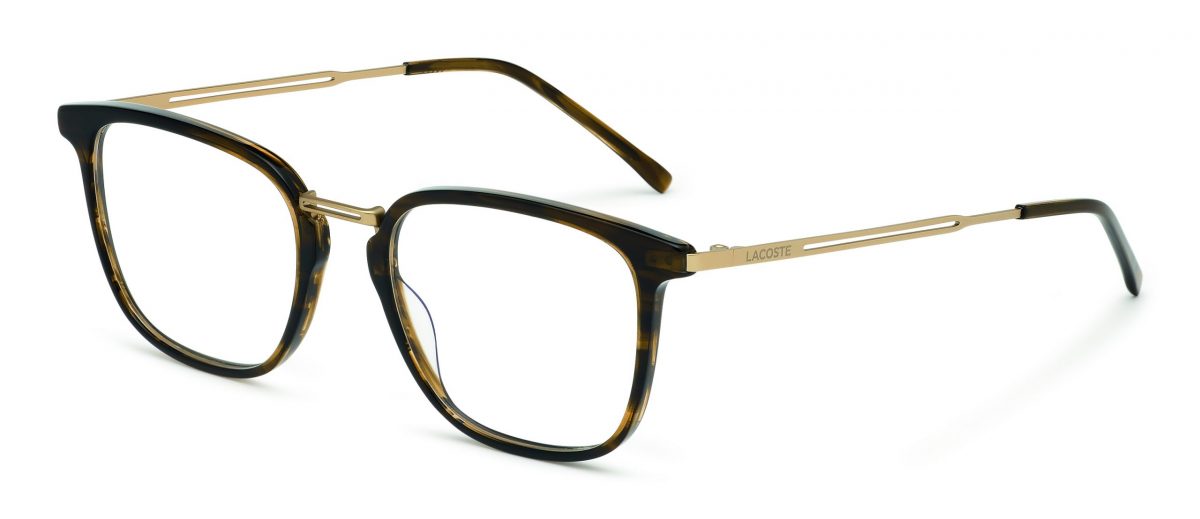 This essential and elegant style combines an acetate front with
a metal double-bridge and slim temples finished with a cut-out
effect. The Lacoste extended logo is engraved on both sides
as an emblem of contemporary sophistication. The frame's
high-quality construction is further enhanced with premium
anti-reflective lenses.