John Fawcett Foundation (JFF) a non-profit, humanitarian organisation takes a step to help the visually impaired in Bali
John Fawcett Foundation, recently conducted a village camp in Sanur Village in Bali, Indonesia. As part of this eye camp, people with eye problems were screened and treated and eyeglasses were provided to the needy. In two days, the team screened 394 people, and distributed 251 pairs of glasses and 120 eye drops. In addition to this, 10 cataract surgeries were successfully carried out.
Indonesia has not only one of the highest rates of blindness in the world, but also one of the highest cataract prevalence rates. It is conservatively estimated that 1.5 to 2.0% of Indonesia's population is 'visually impaired'. Of these, 65 to 70% (over four million) people are cataract- blind. On the island of Bali around 39,000 are cataract-blind, dependent on others, unable to work or contribute to their family and community. To help these visually impaired people, JFF is  making a lot of efforts.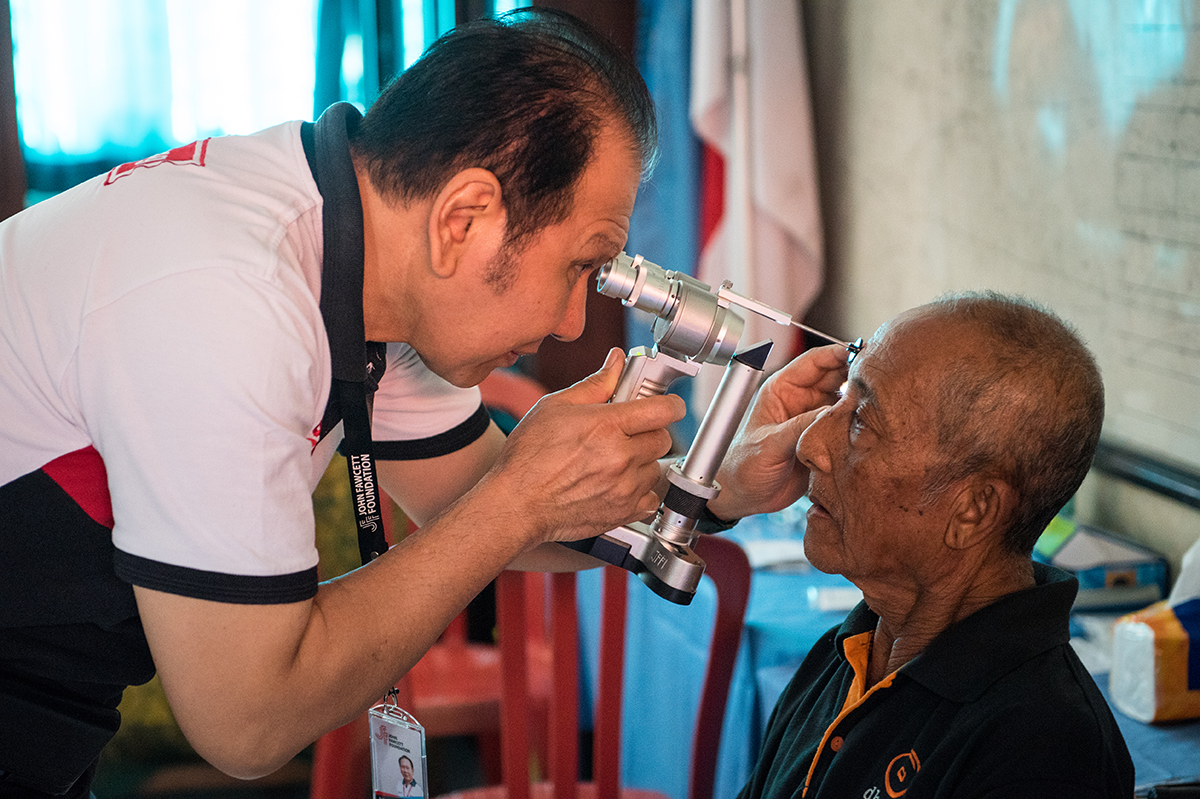 JOHN FAWCETT FOUNDATION (JFF) – BACKGROUND
JFF is a non-profit, humanitarian organisation registered in Australia, UK, USA and Indonesia that has been helping the poor in Indonesia with free cataract surgery since 1991. Since that time, over 55,000 people have received sight-restoring operations, and well over one million people (including children) have been screened for eye problems.
CHALLENGE: TO BREAK THE CYCLE OF POVERTY AND BLINDNESS
JFF's challenge is to identify and operate as many of the curable blind in the lower socio- economic group in Indonesia as it can. JFF also has a goal to prevent eye problems from developing into blindness wherever possible by providing glasses and treating infections.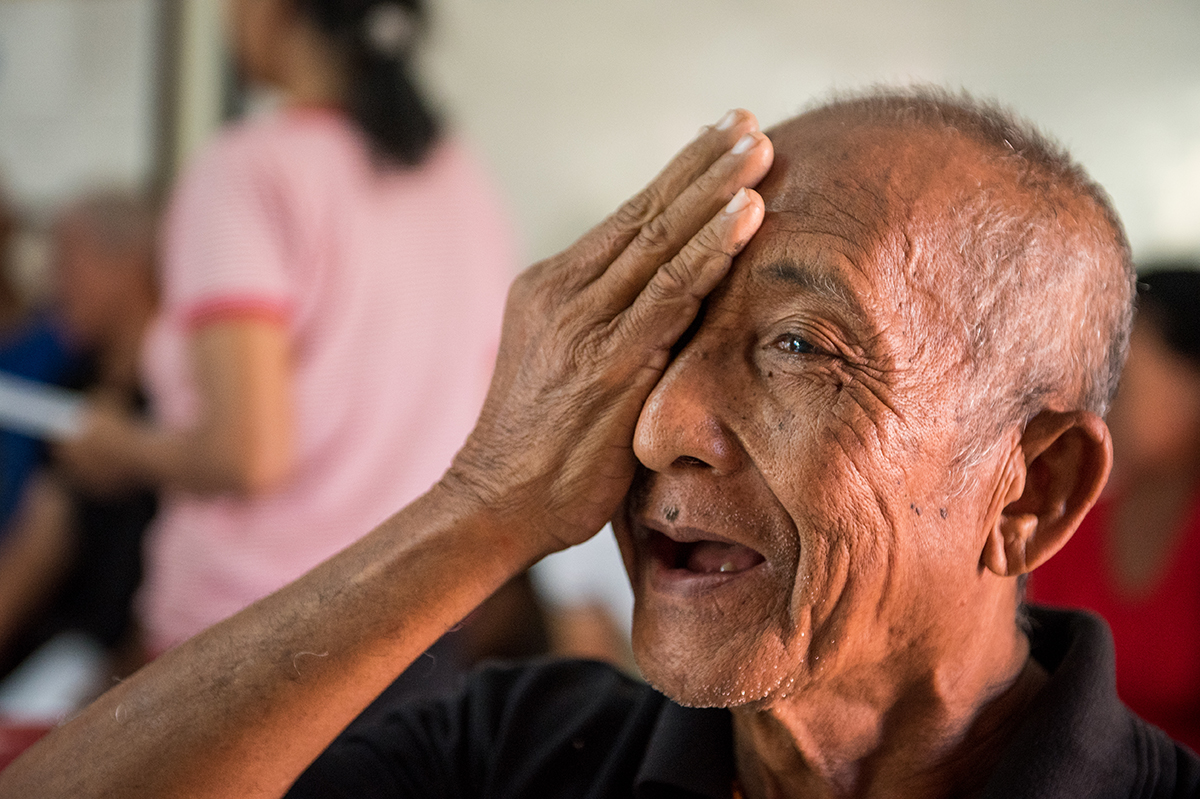 SOLUTION: TAKING THE SERVICE TO THE PEOPLE IN THEIR VILLAGES
To meet this challenge, the Foundation has a skilled, experienced team that can travel all over Bali to conduct screening and cataract operation programs in the local villages. Along with the team travels a mobile eye clinic, a sophisticated ophthalmic surgical theatre on wheels, in which the cataract blind can be operated in their village in a safe, sterile environment.
The services include:
1. Eye Screening
In a typical village program the JFF team screens around 500 people who present with eye problems and/or visual impairment.
2. Glasses And Eye Drops
JFF's team includes optometry technicians and nurses. The team distributes glasses to those who require them, and eye drops to treat infections. Glasses and eye drops are issued usually to 60-70% of the screened population.
3. Sight-restoring Operations
Patients identified blind with cataracts are operated on the same day in the mobile eye clnic by an experienced ophthalmologist and nursing team. The operation takes about 20 minutes and is performed under local anaesthetic. Following the operation patients are required to rest for about an hour before returning home with a family member.
4. Post-op Examination
The day after their operation, the patients return for a post-op examination and have their eyepads removed, seeing, in some cases, for the first time in many years. Nurses from the JFF team instruct the patients on how to look after their eyes post-operatively. Once the JFF team has left the location, patients can go to their local health clinic should they have any problems.
5. Monitoring & Reporting
JFF's Sight Restoration Project's monitoring policies include joint Foundation-Government teams documenting each patient operated with detailed records including name, address, age, gender, eye operated (left or right), power of lens inserted, and post-operative comments. A digital photograph of each patient is taken for identification, recording and reporting.
Patients are also examined post-operatively one day, one week and one month after date of surgery. Monthly statistics are recorded by the Foundation and participating local government outreach centres for ongoing reporting purposes. Sponsors receive a full report with photos and explanations of the activities, as well as photos of all the patients operated.
6. School Screening
The team also visits a local primary school to check the eyes of the students and teachers, checking visual acuity, issuing glasses if required, and identifying more serious eye problems
For more information on how you can contribute to John Fawcett Foundation and help them please visit http://johnfawcett.org/