The Singapore Primary Eye Care Symposium (SPECS) 2019, held between 23-24 Jul, at One Farrer Hotel, Singapore, saw about 200 practising optometrists, opticians, ophthalmologists and medical students attend the third edition of the annual symposium
SPECS 2019, themed 'Changing Paradigms in Primary Eye Care', aimed to raise the standard of primary eye care in Singapore by upgrading professional knowledge and competence.
The symposium explored the latest scientific advances in primary eye care and also discussed ways to overcome some of the current limitations that today's primary eye care professionals face.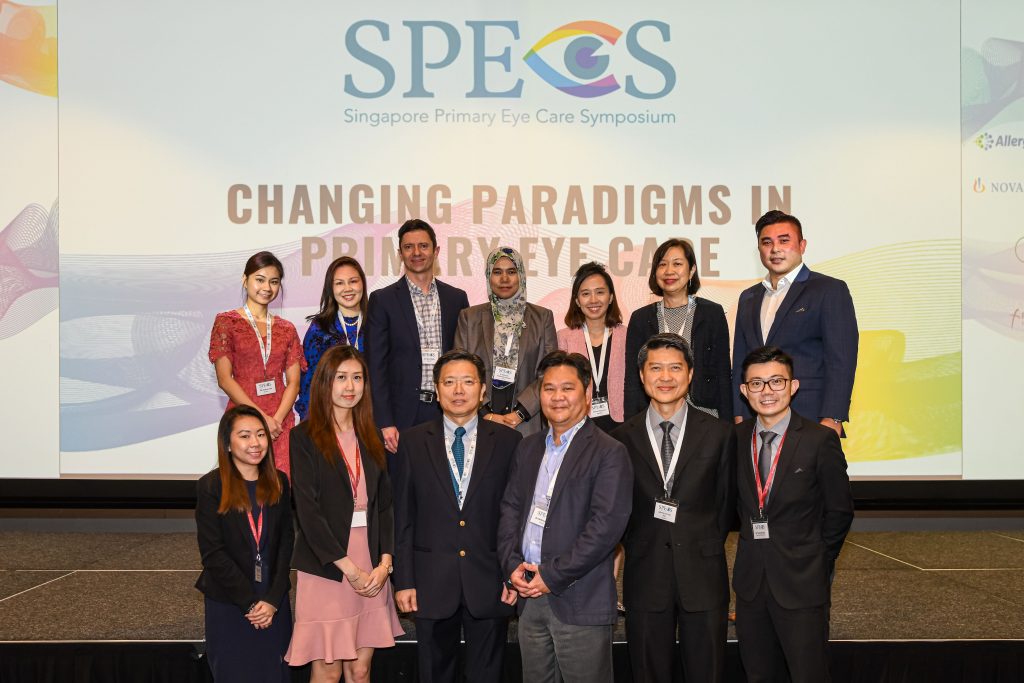 A distinguished panel of 23 speakers from Australia, Malaysia and Singapore shared their insights on the latest advances in the industry. The overseas speakers included Dr Alex Black from Queensland University of Technology (QUT), Brisbane, Australia;
Dr Mizhanim Mohamad Shahim from University Kebangsaan Malaysia (National University of Malaysia), Malaysia; Dr Wilfred Tang from OPSM; and Sir Charles Gairdner Hospital, Perth, Australia.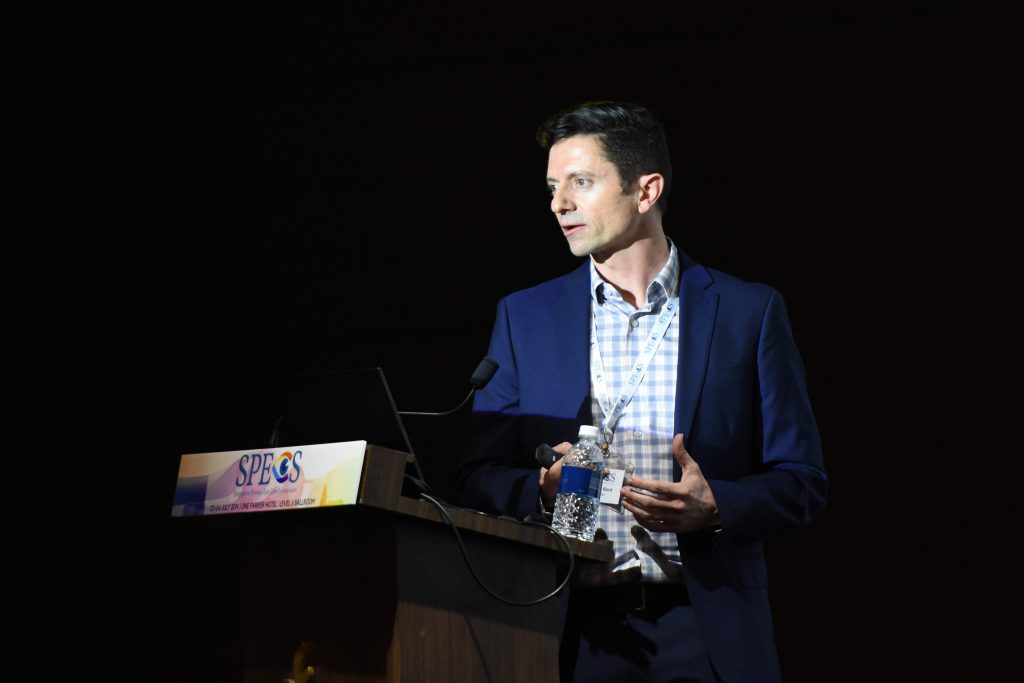 The local faculty included Professor Seang Mei Saw from Singapore Eye Research Institute, Professor Tock Han Lim from the National Healthcare Group Eye Institute, Associate Professor Marcus Ang from Singapore National Eye Centre, and Dr Kah Guan Au Eong, Dr Ajeet Madhav Wagle and Dr Joy Chan from International Eye Cataract Retina Centre.
In the next 20 years, the number of people with eye diseases, especially myopia and age-related conditions, is expected to increase substantially. The projected increment in the prevalence of
potentially sight-threatening conditions will result in a higher demand for eye care services.
"It is important that all eye care professionals, including those of us in primary eye care, rise to this public health challenge and try to meet the increased demand for eye care services in the coming years," said Ms Leanne Hui Xin Lee, organising chairman for SPECS 2019 and an optometrist with the Department of Ophthalmology at Tan Tock Seng Hospital.
"This symposium is particularly timely as it allows eye care professionals to keep up with the changing paradigms of managing common conditions such as myopia," added Ms Amanda Dionysia
Tan, a member of the organising committee and an optometrist at International Eye Cataract Retina Centre.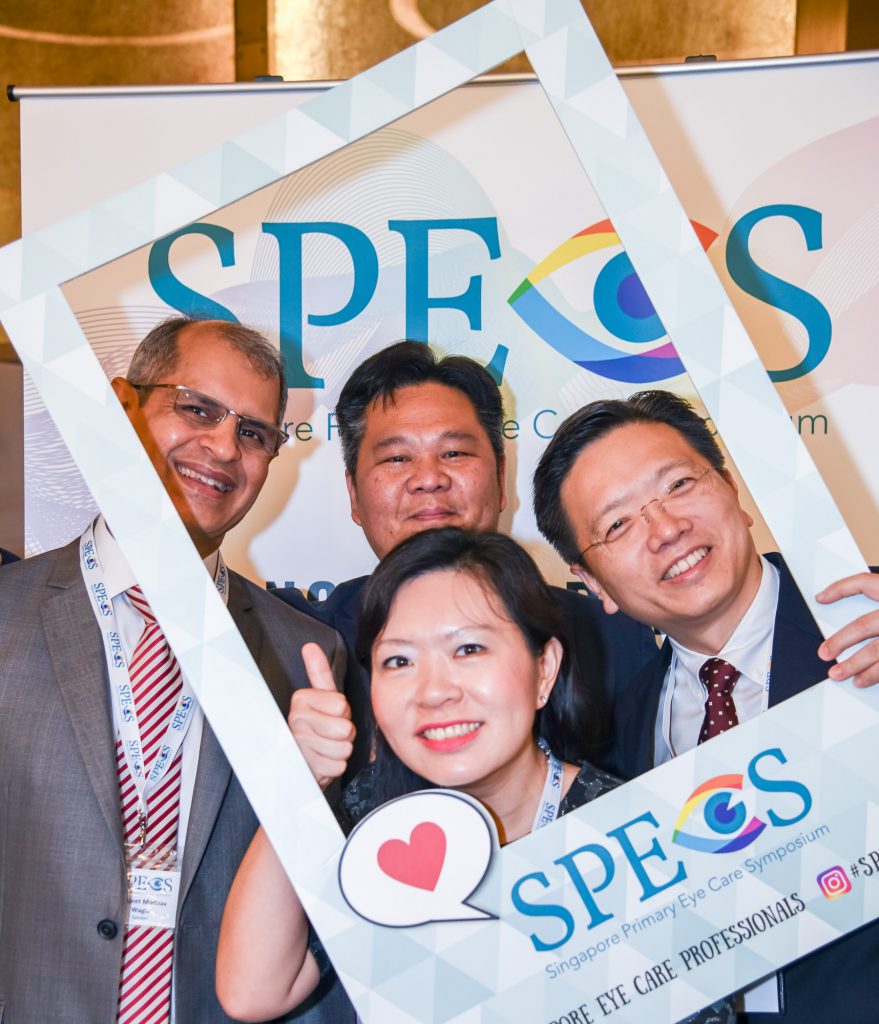 Myopia was a major topic discussed at the symposium. Professor Seang Mei Saw, Head of Myopia Unit, Singapore Eye Research Institute (SERI) and Professor of Epidemiology at Saw Swee Hock
School of Public Health spoke on the epidemiology of myopia, and highlighted the high costs of myopia in Singapore, which includes the use of spectacles and contact lenses, optometry services, transport and LASIK which cost USD 700 per person per year.
Dr Alex Black, Senior Lecturer in the School of Optometry and Vision Science at QUT shared some insights on the impact that proper eye vision has on school children's academic capability and
performance. Studies have shown that an estimated 30-40% of school-age children have impaired visual functions, predominantly from under-corrected or uncorrected refractive errors. However,
there are still many visual problems, such as latent hyperopia, anisometropia and non-strabismic binocular vision anomalies, that are not identified in standard visual screenings. The prevalence of
vision impairment in school children is often under-represented, and it is important to delve deeper into the impact of vision on education. He concluded that disorders can hinder a child's
development, school performance and social interactions, and has long term impact even in adulthood and emphasises the importance of identifying such visual conditions early and for proper corrections to be done, to minimise the negative impact it has on academic-related performance of school children.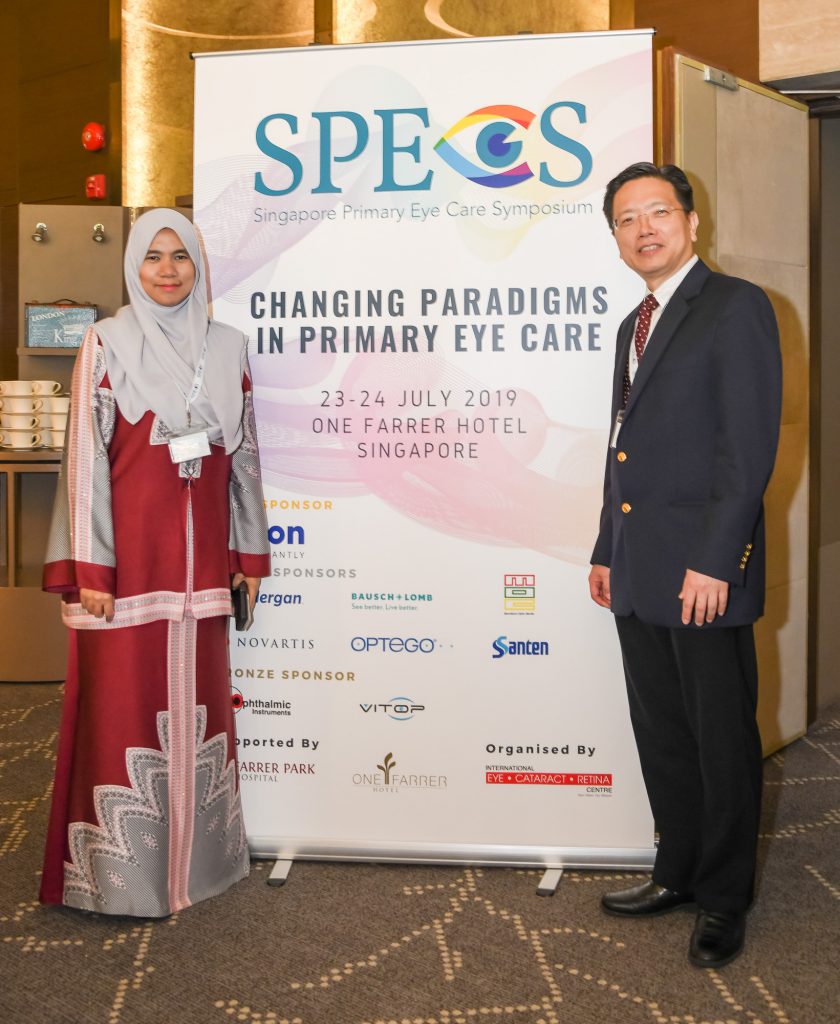 Other topics discussed at the symposium included contact lens and its complications, which were covered by Dr Mizhanim and Dr Tang respectively.