Schneider CCB & DTS MODULO bags an award for the Best Value Enhancer (Lab) at the 4th Edition of Vision-X VP Awards 2017!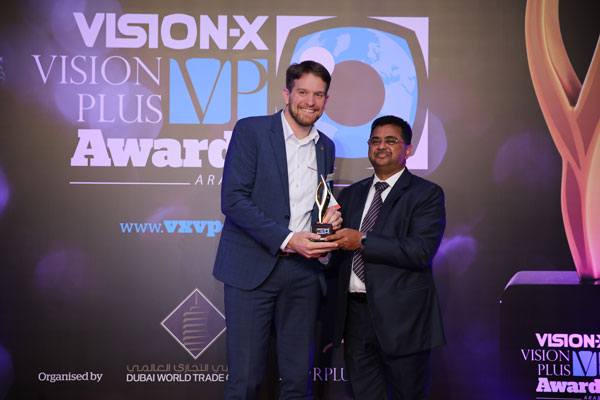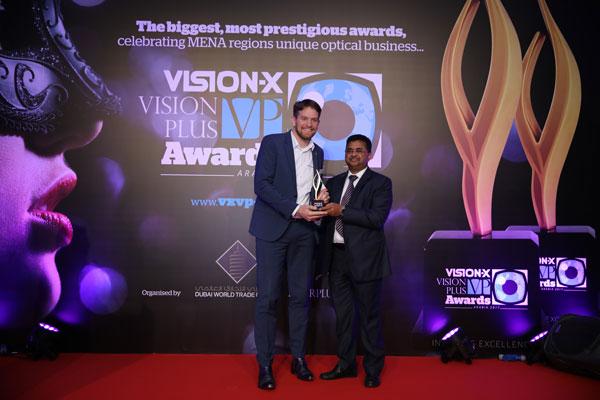 Winning Product:
Schneider CCB & DTS MODULO
First complete solution for non-alloy blocking and de-blocking With the development of the alloy-free and high-performing thin fi lm blocker, CCB Modulo, Schneider shows its investment in green technologies. Parallel processing steps combined with an intelligent block piece concept and highly accurate lens positioning ensure lowest costs, good stability and high quality. Even high prisms can be processed with the brand new, powerful Eco-Fuse Technology (EFT). The freedom to use any blank type makes the CCB Modulo the perfect solution to satisfy all blocking requirements. As an integral part of the Modulo concept, the CCB Modulo seamlessly fits into the Modulo Line as well as any other industry-proven Rx and freeform installation.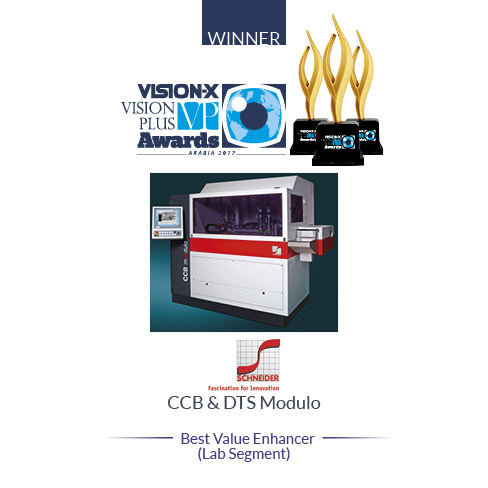 List Of The Winners:
Best New Spectacle Frame (Luxury)
Best New Spectacle Frame (Designer)
Best New Spectacle Frame (Niche)
Best New Spectacle Frame (Popular)
Best New Sunglass Model (Luxury)
Best New Sunglass Model (Designer)
Best New Sunglass Model (Niche)
Best New Sunglass Model (Popular)
Most Popular Lens (Progressive)
Most Popular Lens (Best Value)
Most Popular Lens Coating/Value Add
Most Popular Ophthalmic Contact Lens
Most Popular Coloured Contact Lens