This post is also available in:

العربية
In an event held at Le Meridien, Dubai on August 5th, 2018,
YouAndEyeOnline.com
was officially announced as open to optician registrations in the UAE. The event also doubled up as a preview for the latest collections by 
Idee
,
Image
,
WileyX
,
BMW
and
Seraphin
and also an opportunity to know more about Dubai Optical Show VisionX to be held in November.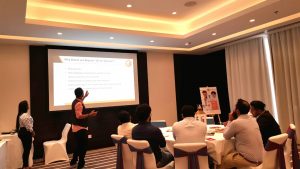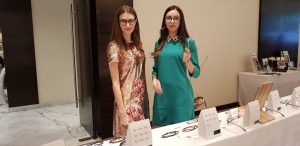 What is YouAndEyeOnline.com? 
YouAndEyeOnline.com
 is primarily a business to business marketplace for opticians and brand owners to get together and transact. End consumers interested in eyewear can browse through our collections as well to know which opticians stock their favourite products.
For the optician,
YouAndEyeOnline.com
offers a great platform to source eyewear from around the globe directly from the brands. In addition, it also provides opticians as well as brand owners a platform to display their products and services and connect with each other.
The guests were treated to a presentation from Alim Bolar, whose brainchild this is, which was followed by the
Dubai Optical Show VisionX
team from Dubai, talking about their upcoming event in Dubai for the opticians in November.
The QR code advantage
Different methods of making B2B online purchases were discussed with the option of QR Code redirection that created some excitement, as it was new.

This was followed by a sumptuous buffet lunch.
In the name of fun & frolic!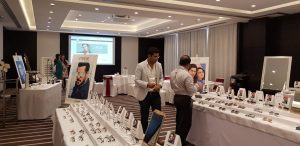 Go, try out this new Digital Distribution experience at
YouAndEyeOnline.com  
and stay connected with brands from all over the world!