Custom laminations, unique patterns, translucent colors and original finishes are some of the design elements that highlight the new KLiiK Denmark collection
Inspired by key fashion influences, the KLiiK Denmark collection is the perfect petite fit frame for men and women.
Two new styles for women that incorporate patterns with contrasting colours stand out.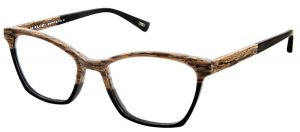 The flattering subtle cat eye shape, style K-602 is an authentic design masterpiece. Featured in custom acetates where two different acetates are laminated side by side on the front and temples to give a distinct look. Complete with a matte finish, each colorway has a different pattern to create a more understated, refined look.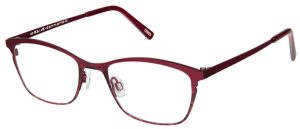 Another one, K-606, a modified square shape in stainless steel, features a subtle, contemporary pad printed pattern on the lower part of the frame front, creating textured detail. The brow line coloration comes in tonal or contrasting colours.
There are two new releases for men in bold, masculine shapes and sporty detailing that are striking.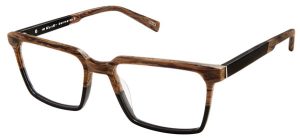 Style K-603 is a bold square shape frame balanced by a thin custom acetate made with side by side lamination technique seen on the front and temples. To complete the look, a metal end cap gives a touch of sophistication. This style is available in blends of wood grain patterns in color combinations of walnut black, oak black and ebony black.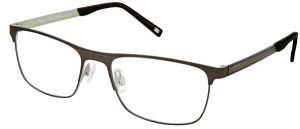 The modified square shape of style K-605 has a racing stripe detail along the bridge and the temples, which is achieved through precise laser etching technique, creating a sporty design element. This effortlessly contemporary frame comes in navy black, grey gun, and black gun.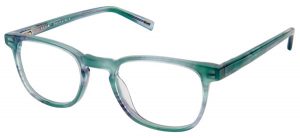 Unisex style K-604 features a vintage-inspired squared off round shape, with a keyhole bridge and a 5 barrel rectangular hinge that shines through the translucent acetate at the end piece for a retro feel.