100% Optical 2020 has come to an end, after welcoming the highest number of visitors ever across the three-day event
In 2020, a landmark year for the optical industry, 100% Optical welcomed the highest number of visitors ever across the three-day event, which took place at the ExCeL London from 25 to 27 Jan, 2020.
Around 9,570 attendees visited the UK's biggest optical event, which showcased hundreds of exciting new product releases, including David Beckham's newest eyewear launch in collaboration with Safilo, and the first-ever Roald Dahl children's eyewear collection with International Eyewear. There were exclusive show offers and competitions, catwalk shows and over 150 seminars and debates curated by show partners, The Association Of Optometrists.
Visitor feedback indicates that testing out new equipment and technology is one of the main reasons practice managers attend 100% Optical. The demonstrations of Topcon's DRI OCT Triton and 3D OCT-1 Maestro2 and Cerium Visual Technologies Intuitive Colorimeter Curve were some of this area's highlights.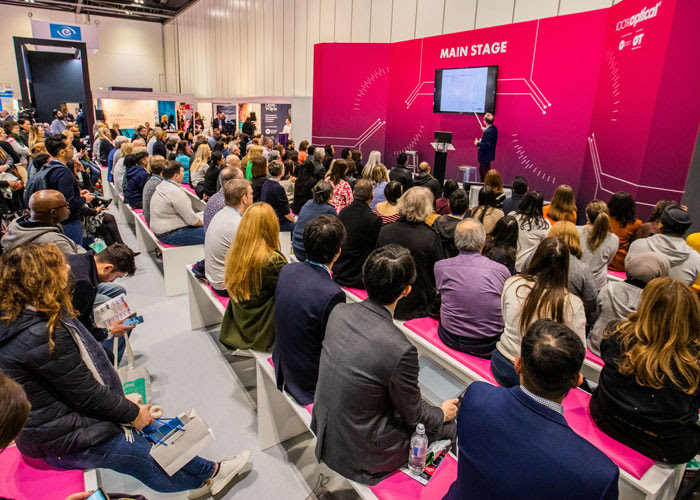 Business Services brimmed with new ideas and discussions about shop-fitting design from companies like Sigma DAC and Retail Experience Design, software solutions from Ocuco, and additional revenue streams like eye masks and eye hygiene from The Eye Doctor. The Specsavers CET sessions were in high demand and booked up completely before the show opened.
Information about the connection of marketing leading audiology with independent optometry was available at The Hearing Care Partnerships to stand with audiology products presented at the Tune Amp stand.
New features for the show proved popular, with the 'Ones to watch' designer eyewear collections from Nina Mûr, Unique Design Milano, Covrt Project, Caron. Eyewear, Alf, 27 Degrees, Monobi, Erkers 1879, Lowercase and Manu Torres getting a lot of attention. The 'Studio' area brands of Thierry Lasry, Blake Kuwahara and Bevel, is where practice managers looking for a unique point of difference gravitated to.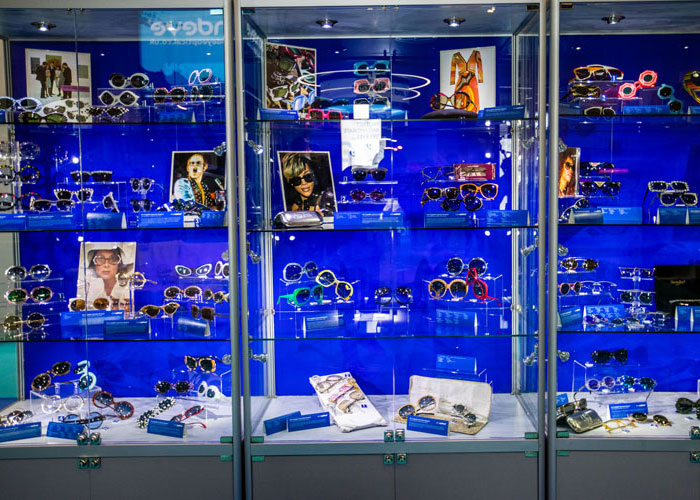 Those in a nostalgic mood enjoyed the 'Forgotten Eyewear Museum' display of iconic frames from the last 75 years. Feedback from attendees of 'The 2020 Future Series' debates reported that they were looking forward to implementing the strategic insights gained into their practice.
A Saturday night party held at the Central Bar epitomised the special community spirit that gives 100% Optical its own unique feel when compared to other international shows, with over 500 exhibitors and visitors socialising and dancing till 8 pm. The first-ever Love Eyewear Awards, sponsored by Shamir, which were introduced to champion and promote eyewear, took place at a sold-out Zero Sette restaurant close to the show.
The glitz and glamour of the annual AOP Awards ceremony took place on Sunday evening, celebrating excellence in the profession, with a three-course meal followed by a band. Johnson & Johnson rounded off a successful 100% Optical show by winning the AOP Awards 'Product of the Year Award' with ACUVUE® OASYS with Transitions™.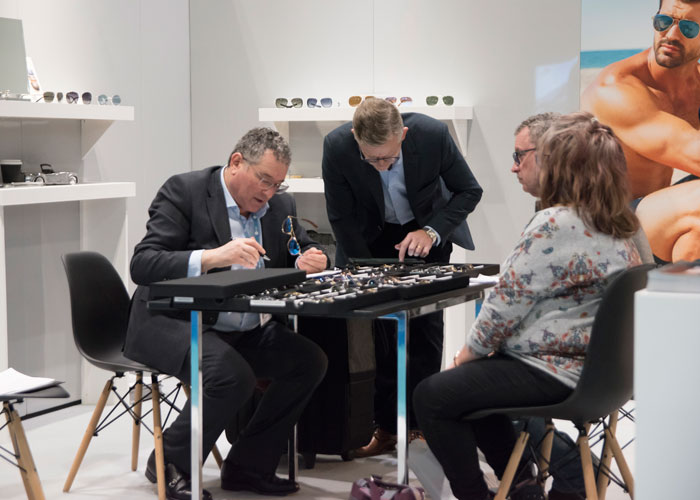 Additional highlights from 100% Optical were the RCA Eyewear Design Competition, held in collaboration with students at Royal College of Art (RCA) which saw Ely Yili Cao designing the winning pair of frames under the theme of 'love'. An improved 'Future Practice Hub' feature hosted tailored CET content in a consulting room, diagnostic suite and dispensing area to capacity audiences.
Creation of 100% Optical, the #LoveEyewearWeek campaign throughout 20-26 January successfully generated public awareness around the hottest eyewear trends and designs. The industry creatively supported with social media posts including selfies and examples of their favourite eyewear.
The overall look and feel of the show was colourful, modern and fresh, with bright pastel shades, slick production, digital screens and live video interview content all complemented by creative exhibitor stand designs including a Morgan three-wheeler racing car, a full-sized JCB and a 'Love Island' style beach to relax on!
Nathan Garnett, Event Director, commented after the show: "There has been a continuous buzz of activity in every sector area across all three days and the show looked and felt like it has cemented its position in the international calendar. It's rewarding to see the industry unite and have fun, whilst gaining the tools and knowledge to further their career and business. Visitor numbers have increased and suppliers have backed us again for 2021 with the biggest ever on-site rebook. Next year's dates of 23-25 January are already confirmed; we are listening to feedback and starting to plan again for next year!"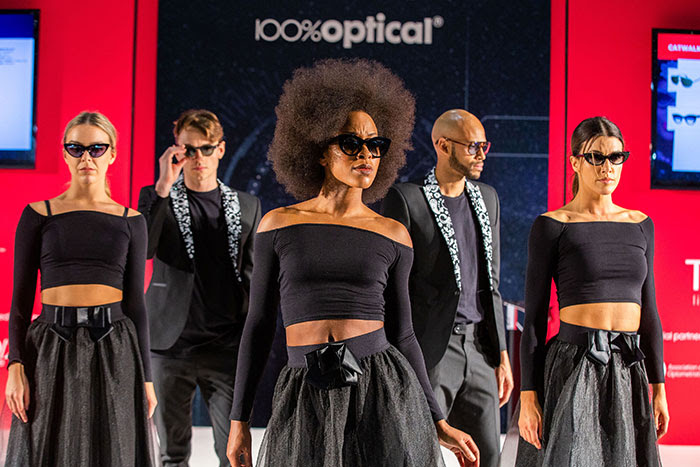 Ian Beasley, Head of Education and OT Clinical Editor, commented: "The AOP-led education at 100% Optical this year was the most comprehensive in the show's history with nearly 150 sessions on offer. Programme highlights included Main Stage keynotes on all three days, an extensive range of discussion-based sessions, along with CPD for the wider practice team."
Lila Hammel, Area Sales Manager of Izipizi, commented: "We first exhibited at 100% Optical last year, and we moved to a much bigger stand for 2020; our aim is to extend our reach in the UK market, and what we like about 100% Optical is it attracts people from all over the UK, not just the south of England, but Ireland, Scotland and the north of England."
Robert Morris, Creator & Founder of William Morris London, commented: "Media 10 have put this show together and embraced what people are looking for; they do a fantastic job in making our little industry more exciting and interesting. We've exhibited at 100% Optical from the very start, and every year see more and more visitors and interest."