Pramukh Opticals have come a long way since 1998 when they first started out as a collaboration of three brothers. The company are one of the popular distributors in the Indian Optical industry
Pramukh Opticals has several brands in their portfolio like AZZARO, BMW, Harley Davidson, Henry Jullien Guy Laroche, DKNY, GANT, ELVIS, Spartan and more shelling out from their end.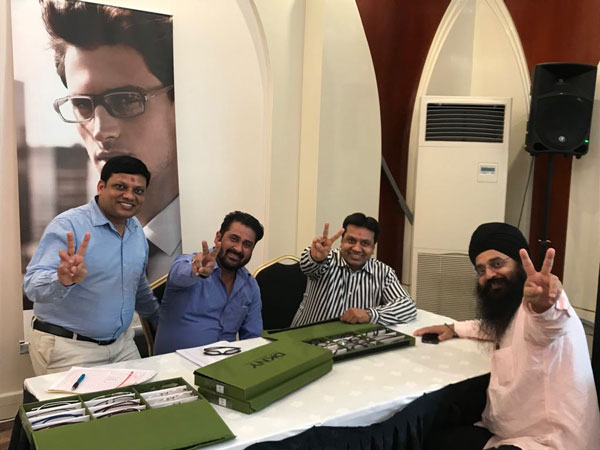 This time Pramukh Optical Pvt. Ltd. hosted a special event in Dubai, followed by events in Surat and Goa. A large group of 175 key people from the trade enjoyed the display of exciting collections from the Pramukh Optical repertoire. All their renowned global brands were represented at an exhibition organized in the HOLIDAY Inn, Bur Dubai from May 3, 2018, to May 6, 2018. The Venue was an ideal setting for the latest models from classy brands such as BMW, Henry Jullien, AZZARO, ELVIS, ELVIS Sunglass, Spartan, Harley Davidson, GANT.
The second event was at the PramukhFarmhousee in Abhva Village, Surat From May 8, 2018, to May 11, 2018. Around 100 customers enjoyed the show in a picturesque setting. This was followed by a similar event at Goa from 13th May 2018 to 17th May 2018 that attracted around 250 key Buyers to view the extensive collections.
Mr. Daljeet Singh, at the meet said, "We have a very long standing association with Pramuh Swami and their approach is very different from the rest of the industry. They have a very personal approach and they treat us like a family and this is what differentiates them.
The Dealers meet in Dubai saw the who's who of the optical world in India come under one roof to view the latest collections introduced by leading brands. Some of these included new Eyewear collection of AZZARO & BMW. Even brands like Harley Davidson & GANT had some interesting options to show.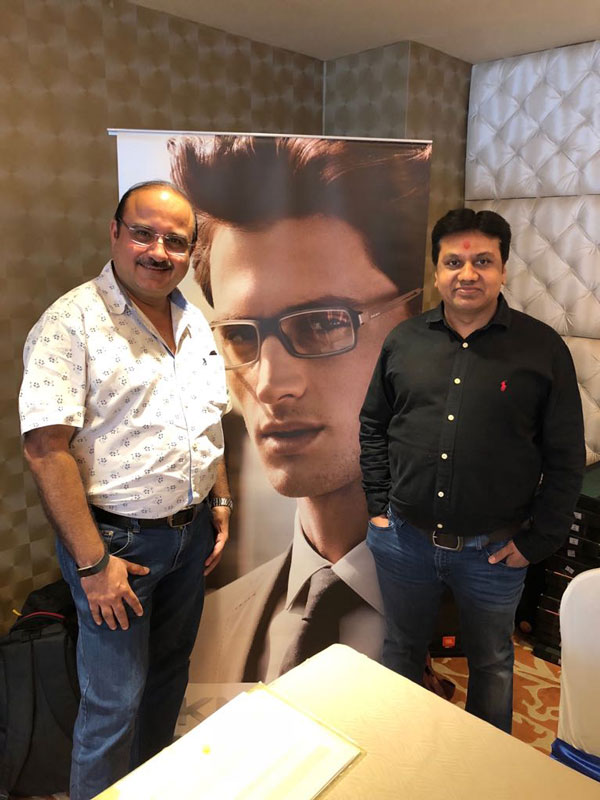 The collections consisted of designs that are targeted specifically to the Indian market. An eye-catching new collection of Spartan and Elvis eyewear were also showcased as part of the event. Around 175 key players participated in the Dubai Event Between 3RD MAY 2018 to 6th MAY 2018 and were very happy with the new collections displayed by Pramukh.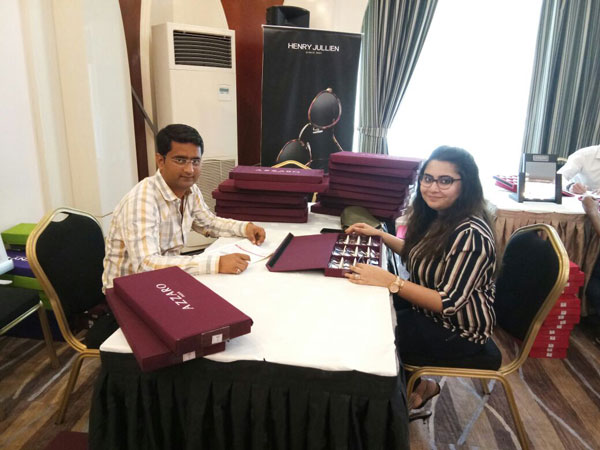 Azzaro was in the spotlight with newly launched models. Elvis showed off 400 new models and 80 new Elvis Sunglasses. The Spartan collection featured 200 new models. Besides the warm hospitality, was reiterated with the presence of Jean Phillipe Palengat, Export Manager of Lamy Group (Henry Jullien, France) & Jean Charles Paul Beucler from Aspex Eyewear (BMW Eyewear). Mr. Roldo Simone from Marcolin Group(Gant & Harley Davidson) Also provided his continuous support throughout The Dubai Event.   
Notable Optical Chain leaders came forth to participate in the event. This included Dayal Optical, V.A. Mayekar and many more graced the grand meet.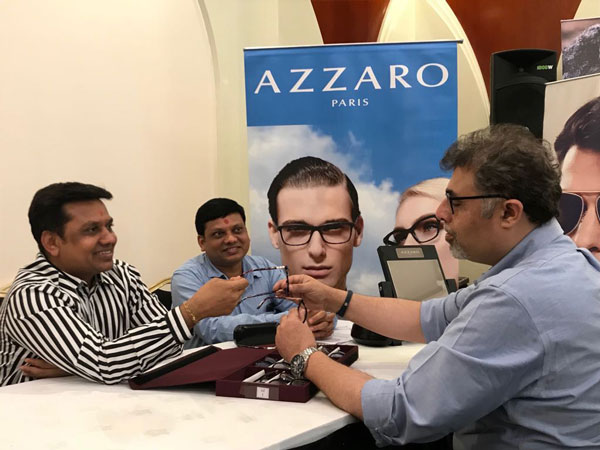 The third event was hosted in Goa at Country Inn, Panjim from May 13, 2018, to May 17, 2018. Goa was strategically chosen by Pramukh Opticals in order to make it comfortable for the opticians coming from different corners of India. Here also total 250 invitees came to check out the new Eyewear collection. Some of these reputed attendees came from Kolkata, Punjab, Delhi, Mumbai, Tamilnadu & Kerala.
With a positive and enthusiastic turnover from the optical industry, the dealers meet by Pramukh Opticals met with a lot of appreciation for their well-organised events which saw a gathering filled with entertainment yet with a sign of serious progression in the eyewear sector through the innovating designs by leading brands for the upcoming seasons.