With COVID-19 impacting every aspect of the eye care industry, we asked Jayanth Bhuvaraghan, Chief Mission Officer, Essilor International to share his thoughts on what the pandemic means for eye health and more broadly the development sector.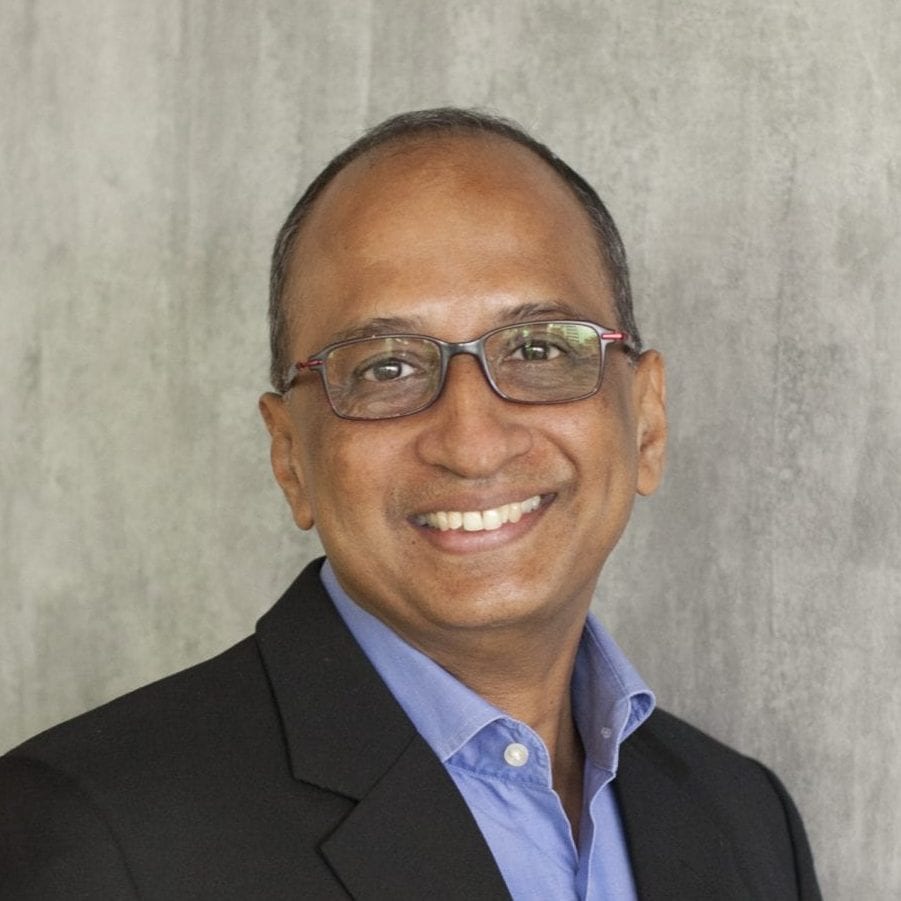 With over half the world's population in some form of lockdown, no one is unaffected by COVID-19. We're reminded daily by the media of the danger the world is facing and as an industry we're feeling it with temporary retail, factory and laboratory closures due to lockdown in many countries. As is often the way in times of crisis, the poorest of the poor will be most impacted as government and other health services work to tackle the immediate threat. So what does this mean for eye health and the development sector?
Globally, this pandemic has exposed how inadequately public health is funded. More than anything else, it has brought awareness on the importance of allocating significant budgets to bring universal health care around the world.
But in every crisis there is opportunity, and this crisis will throw open more opportunities than ever before as we look to define new ways of working during the outbreak and into the recovery. What's critical for both the industry and the broader development sector, is to be ready to accept that, adapt to the new situation with the help of technology and innovation, and make sure we stay aligned and focused on what we set out to achieve.
Technology will take us forward.
Restrictions on travel and demands on healthcare resources, have brought about an increased focus on telemedicine and telehealth from leading organizations around the world. This includes the emergency approval by United States' Food and Drug Administration (FDA) and the Centres for Disease Control and Prevention (CDC) for telemedicine opening up the market in the US. The good news is that we've already been working on these technology based solutions in eye care. Teleoptometry and telerefraction have been gaining traction for some years.
Even before the crisis, Essilor's Base of the Pyramid Innovation Lab, was scaling up pilots to bring quality vision care to low income rural communities by upskilling and strengthening our network of primary vision care providers through telerefraction. The pilots running in India remotely connect primary vision care providers and the consumer they have with them, to an optometrist who can supervise the prescription and send it through SMS or WhatsApp. So far results have been very positive. To date, we have trained over 600 primary vision care providers and 100 optometrists to use the service. We aim to increase the usage of the service in India as well as roll it out in Bangladesh and Kenya next year.
Partnerships for public health.
Right now and rightly so, most efforts and funding in public health are going toward fighting coronavirus. As a result, many less urgent causes and associated non-profit health organizations are seeing their grants and funding dwindle. It will take some time for investors' confidence to come back so now is the time for the development sector to look at efficiencies, at stretching the dollar, and reducing administrative costs to make themselves leaner and more efficient so they can reach more beneficiaries for a smaller amount. The only way to ensure eye health programmes continue is through partnership and collaboration.
For instance, Amitabh Bachchan supports a campaign we run in partnership with The Fred Hollows Foundation, Sightsavers and other local players. The campaign, See Now, raises awareness about eye health and directs people to effective and quality eye health services in Uttar Pradesh, India. It's a combination of awareness creation, service delivery, and where required, hospital referrals for issues like cataracts. Activities are currently paused due to social distancing restrictions but it has created huge impact which no one organization could have done it on its own.
There are other collaborations and partnerships happening for eye health. For example, theirs is interesting work happening around the creation of the $1bn Vision Catalyst Fund, and all the leading eye care players are working to form a new coalition to bring universal eye health. We are actively involved in driving these initiatives.
International organizations like the World Health Organization will continue to play a leading role in galvanizing action. In fact as the WHO continues its leadership in managing the COVID-19 situation, it could be easy to forget the work it does across many other important health issues including vision care, for example, its World report on vision published last October to drive action towards eye health.
Coming out of COVID-19 stronger than before
During this crisis, eye care has been listed as an essential service in many countries, recognizing the important role our sector can play. I know all of us that can be are focused on solving this problem and working with the authorities to make sure that we come out of this crisis as quickly and as safely as we can. That's the primary responsibility today for all vision care providers and all of us in general as global citizens.
When we do come out of this crisis, the important thing is to actually make sure that we reinvent the ways we've been delivering services, particularly for low income and rural communities. We should look for learnings, bring innovation around efficiency and embrace technology. We should also work in partnerships to create new ways of working and reduce costs. That way we can stretch our budgets to the maximum to reach more beneficiaries.
One thing we know for sure at Essilor is we're even more committed to our mission of improving lives by improving sight and to our ambition to eliminate poor vision from the entire world by 2050.