The optical industry is growing, and for its own good. This issue we have Devesh Gupta talk about his brand Suprol, and various issues concerning the optical industry
Siraj Bolar (SB): Like I always ask my guests, I would like this discussion to start with a brief introduction of yourself in your own words.
Devesh Gupta (DG): I started working in the industry at 16, learning the ropes of my family's (now 80-year-old) enterprise. I completed my undergraduate degree from SRCC, Delhi University, while traveling to different Indian cities to explore new market opportunities, allowing me to develop a deep understanding of the ophthalmic value chain. I could leverage these lessons to scale the business from one office in Delhi to nine sales offices, and two Rx facilities across the country, and set up India's only fully-integrated, completely independent, eyeglass lens company, with a well-known brand – SUPROL.
In addition to work, I was exposed to the state of education in India through the Ramjas Foundation, and MM Public School, run by my family, which provides highly subsidized education to the underprivileged.
SB: I would first like you to tell me about you as optical businessman. In lens business your company Suprol has established a strong identity. How is it contributing to the optical industry?
DG: First, We strive to innovate and stay ahead. By exploring international markets, we were able to ensure Indian customers were avail the latest and most innovative technologies from across the globe. On realising that adoption of plastic lenses was low because of high import prices from Europe, we created tie-ups with Chinese manufacturers to bring more affordable quality plastic lenses to the country.
When customers wanted lenses that were differentiated from the glut of stock lenses available in local markets, we created the SUPROL brand – which came with quality and availability guaranteed.
Second, we put quality above all. We have ensured that through years of product evolution, SUPROL retained its focus on quality.
Finally, we stand with the Independent Lens Manufacturer. During the last 10 years, almost every lens brand gave up controlling stakes in their own business in favour of working under International eyewear companies. We continue to stand as the only independent, fully integrated ophthalmic lens company in India.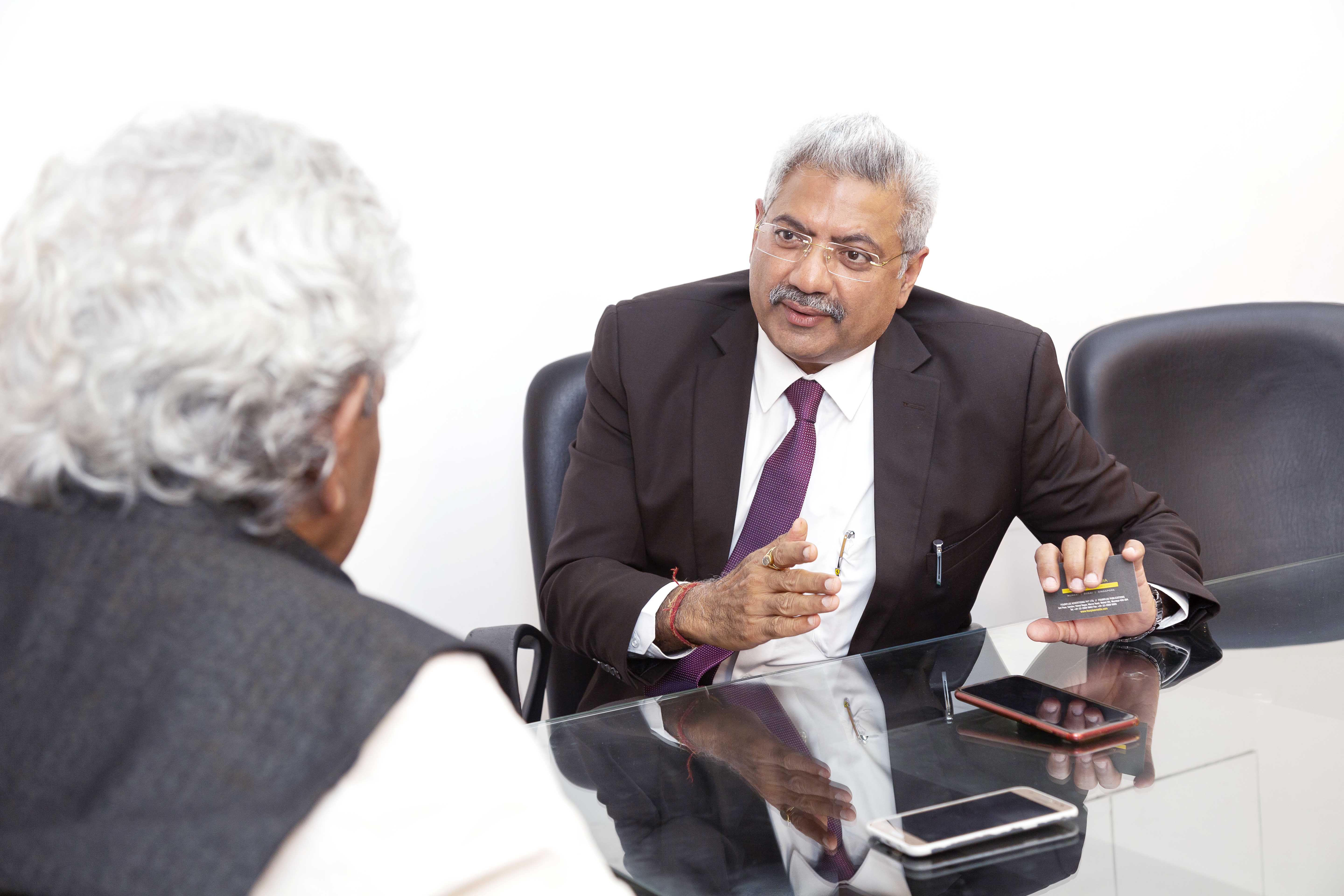 SB: I have heard you talking very favourably on GST. In the meantime I have also heard many voices finding it problematic for their business. I would like you to explain how does it affect your business in particular and the optical business as a whole.
DG: GST in India is modeled on a well-established taxation structure. it is important to view GST not merely as a taxation regime, but more holistically as a taxation reform method. Every reform is faced with initial resistance, and that is what we are experiencing with GST as well. It will take some time for taxpayer(s) to start seeing the tangible benefits.
Another point to note is that across all items now covered under GST, the total tax rate has fallen by at least a few percentage points. This has enabled many businesses such as ours to keep prices low, despite the fact that the INR has depreciated over 10% against the USD since the GST was implemented.
What the GST has quite successfully pulled off, is that it has leveled the playing field, by making it harder for any business to transact illegally.
Based on your interactions with optical community, what would you say are the biggest challenges that the opticians are facing and how in your opinion can they combat it?
The Optician is the cornerstone of the ophthalmic value chain.
In the current context, I believe that opticians face three major challenges.
First, spectacles are a need-based product, and rarely, if at all, do end consumers buy eyewear on an impulse. As a result, the footfall at an optician remains largely constant. At the same time, the costs of running a store have gone up, exerting pressure on margins.
The way to address this issue is to up-sell end users to products that add more value to them, and to encourage them to purchase functional lens.
Second, larger chains (online and offline) have adopted deep-discounting strategies, which make their products seem more attractive. I urge Local opticians to not imitate such strategies blindly. They should remember that when large chains devise offers and deep discounts, they evaluate overall profit margins thoroughly. While they may make loss on certain products, they offset this loss through pushing other products, cross-selling or up-selling.
Finally, owing to the Internet, the customer of 2019 is much more aware of latest technologies and trends, than the customer of 2009. Therefore, I urge opticians to keep abreast with latest trends, and spend time and money in educating themselves, so they can stay one step ahead of the consumer's expectations.
In case your readers have any questions, we'll be conducting a few focused Q&A sessions as part of In-Optics 2019 at our booth. I urge interested opticians to register by sending a Whatsapp at +91 98910 54788.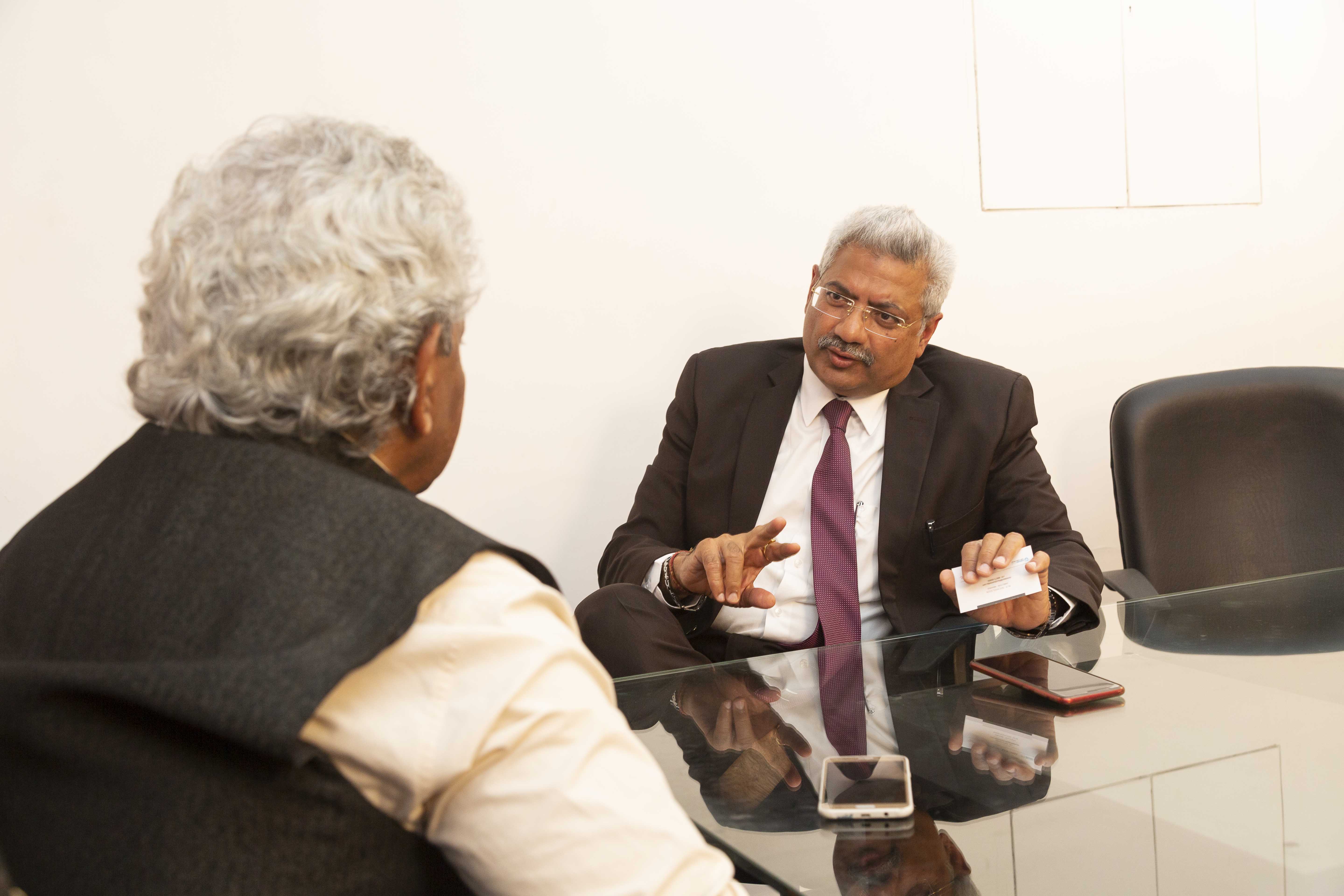 SB: Online optical business particularly Lenskart has become a bone of contention for brick and mortar optical business. What's your take on this?
DG: First, understand that Lenskart is not an online eyewear seller. Judging by most recent estimates, over 50% of Lenskart's sales come from its own brick-and-mortar stores.
Moreover, I don't understand why the industry fears online retailers. In even the most developed economies, online sales represents no more than 15% of the overall market. In industries like eyewear, this share is usually under 7%. By Lenskart's own estimates, they control only around 2.5% of the eyewear market.
By contrast, the world's largest eyewear conglomerate, Luxottica-Essilor controls over 80% of the organized market in frames and lenses.
SB: Since SUPROL is an established name in the Lens business, where do you see the market growing in terms of geography?
DG: In cities like Delhi and Mumbai, we are experiencing a volume saturation, and the only way to move these markets to growth will be through high value products. By some estimates, Delhi NCR alone may has more than 1,500 small opticians. Volume opportunities therefore, will be limited in big cities. The ophthalmic needs in smaller cities are still underserved, with estimates suggesting that among smaller cities and rural areas, over 50% of the people who need eyeglasses aren't even aware that they do, or don't have proper access.