Hosted in Hong-Kong, Pramukh Opticals dealers meet displayed it's an exciting collection to a large group of 120 people
A collaborative venture by three brothers, Pramukh Opticals Pvt Ltd has come a long way since 1998. One of the top distributors today, they have Azzaro, BMW Eyewear, Harley Davidson, Henry Jullien Guy Laroche, DKNY, Gant, Elvis, Spartan and more brands in their profile.
In India & Abroad!
A special event was hosted by Pramukh Opticals, this time in Hong Kong,  followed by the two events in Ahmedabad and Surat in Gujarat. A total of 120 people enjoyed this representation of brands and their exciting collections. The event was hosted at the Best Western Grand Hotel, Tsim Sha Tsui, Hong Kong from November 8, 2017, to 11, 2017. The brands displayed were: Harley Davidson, BMW, Henry Jullien, Azzaro, Elvis Sunglasses, Spartan, and Gant.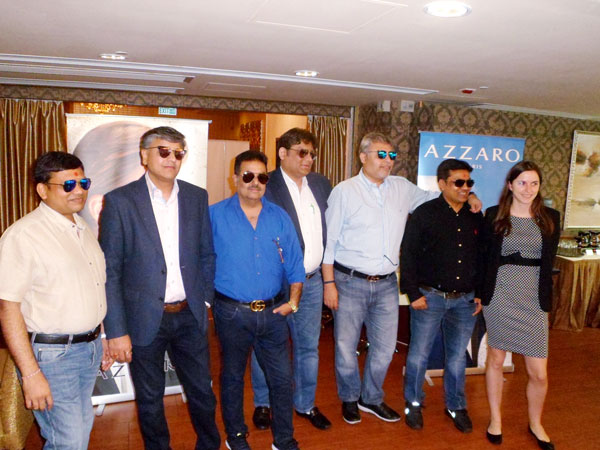 In Ahmedabad, the event was held at Rajpath Club, from November 13, 2017, to 18, 2017. Around 200 customers were a part of the show hosted in one of the most popular clubs of the city. This was followed by a similar event held at Pramukh Farms in Surat from November 20, 2017, to 25, 2017 that attracted 100 buyers.
Surat was strategically chosen by Pramukh Opticals in order to make it comfortable for the opticians coming from different corners of India to reach the location. Here also a total of 100 invitees came to check out the new eyewear collection. Some of these reputed attendees came from Kolkata, Punjab, Tamil Nadu and Kerala.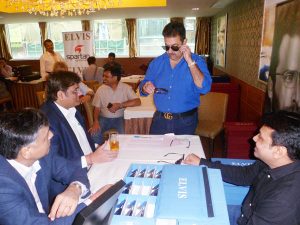 Pramukh Brands In Lime-Light!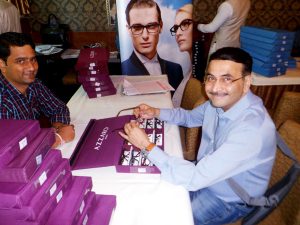 At these dealer meets, Azzaro was in the spotlight with its newly launched models. Another brand, Elvis also showed off 80 new models and 400 new sunglasses. The Spartan collection featured 200 new models. In fact, during this year's dealers meet,  Pramukh Opticals also launched its range of affordable sunglasses under the name of Spartan. Zoe Guillote Bonvalot, Export Manager, Henry Jullien also came forward to interact with the opticians during these dealers meets.
Some prominent attendees to the dealers meet included Dayal Optical, Himalaya Optical, V.A.Mayekar among many others.
With a positive and enthusiastic turnover from the optical industry, the dealers meets hosted by Pramukh Opticals Pvt Ltd was appreciated for the well-organised events which saw an impressive gathering indicating the progress in the eyewear sector and developments in store for 2018.