The breakouts from the spring/ summer 2019 eyewear trends come in a mixed variety of prints and geometric designs. This season, look forward to indulging in innovative frames and lenses, from a variety of mixed colour, print, and shape, so if you are the creative type, you are sure to enjoy the spring/summer 2019 eye-wear trends
Pattern pieces allow you to shine! Fun prints like animal, metallic, wood tones and tortoiseshell are all perfect for the carefree spring and summer months.
Vogue: VO 5281 – YOLA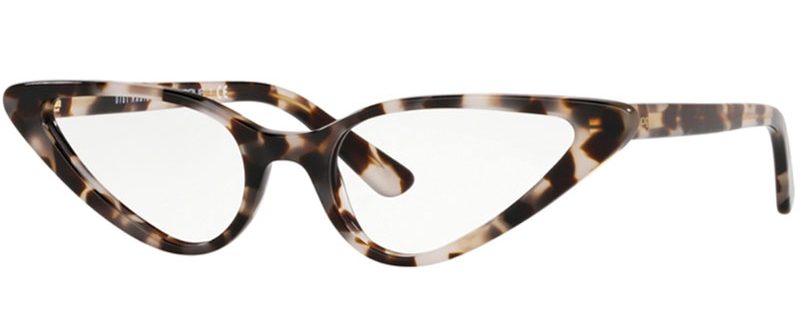 With its original retro-chic, 50's inspired cat-eye shape – this petite
acetate frame flaunts stunning new angles of contemporary glamour. Available in luminous acetate colourways – including
sophisticated brown/grey Havana, daring opal red and super-
trendy transparent frames – this distinctive look is all about
owning the power of you.
---
Vogue: VO 4140 – 23RD STREET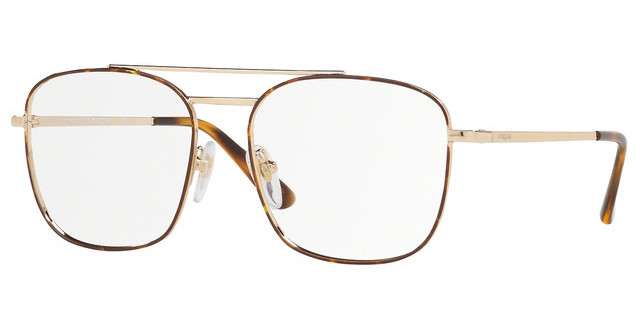 A 'too cool for school' look gets a rich new colour profile. Designed
to make a statement, this larger than life optical frame
transcends the trends with its directional attitude. Taking
the retro out of full metal, the deeper square shape and linear
double bridge redefine original icons with a must-have,
future-focused twist.
---
Vogue: VO 5258

Reinventing the profile of optical style with exquisite attitude, a
bestseller design concept gets a light, polished twist. Flaunting fine cut-out metal lace temples in trendy copper or golden tones and trendy transparent fronts, this is a look that lets the light shine through. Choose from transparent light blue, pink or crystal frames and classic black or dark Havana SKUS.
---
Round, metal glasses reminiscent of iconic musicians such as John Lennon, Ozzy Osbourne and Elton John are making a comeback! Both the classical and non-traditional styles that incorporate a pop of colour into the design are trending this season.

Lighter, finer and stronger than ever, Ray-Ban reimagines total
metal with a trendy take on the cutting-edge style. Starting from the
lenses, this low-profile oval optical shape offers a fresh made-to-
succeed look, while contemporary matt finishes and fine-tuned
colour profiles put smart back in the spotlight. Available in matt
gold, silver, gunmetal and copper, with coloured rims on two
SKUs.
---
Ray-Ban RX2185 V – Wayfarer II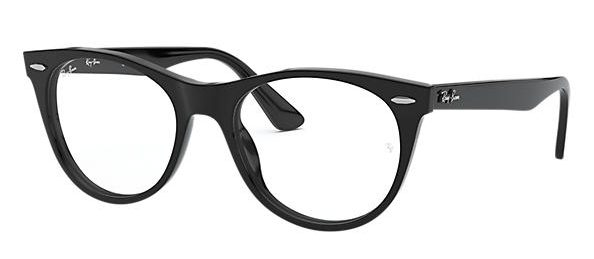 Paired down and rounded up, this fresh, modern style reworks a legendary Ray-Ban shape with effortless style. Whether it's in
timeless black or classic Havana with playful colour layers, let this
new icon frame everything you're looking for, and more. Choose
from Havana with light blue, brown or transparent green
underlayers, or versatile classics that go with everything and
always make their mark.
---
Unexpected shapes such as triangles, hearts and octagons are making their way to the runway. Say goodbye (for now) to more traditional styles of sunglasses, and say hello to innovative architectural variations that are bold and unique.
Ray-Ban RX5370

Contemporary angles add a quirky edge to this wide-eyed optical
style. With its eye-catching six-sided shape, the polished acetate frame is sure to steal the attention of whoever looks your way.
Choose to make your mark in high-definition total black or let
glowing Havanas shed new light on contemporary sophistication
with total allure.