Stepper Exclusive EX-40007 won the Galleria Award at the Vision-X VP Awards! The product was voted maximum times at the Galleria podium on the first day of Vision-X, 2017!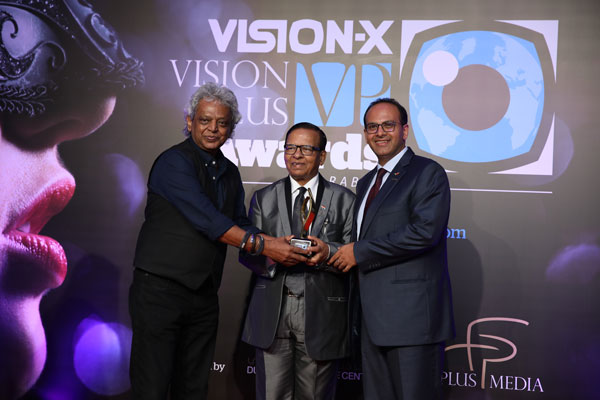 Winning:
Stepper Exclusive EX-40007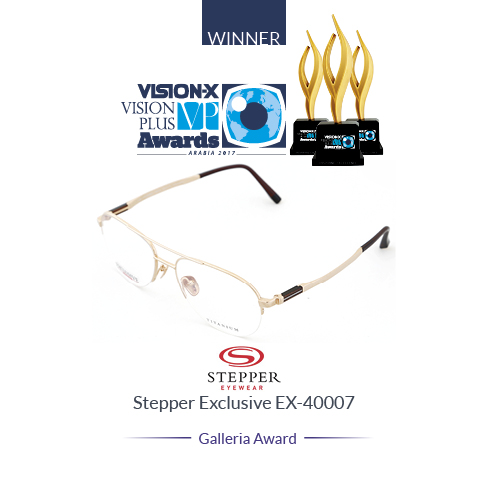 This titanium product is gold plated with a certificate of its authenticity and guarantee card for 3 years for its plating. Stepper exclusive is created with the highest level of eyewear making technology and highest degree of craftsmanship.
List Of The Winners:
Best New Spectacle Frame (Luxury)
Best New Spectacle Frame (Designer)
Best New Spectacle Frame (Niche)
Best New Spectacle Frame (Popular)
Best New Sunglass Model (Luxury)
Best New Sunglass Model (Designer)
Best New Sunglass Model (Niche)
Best New Sunglass Model (Popular)
Most Popular Lens (Progressive)
Most Popular Lens (Best Value)
Most Popular Lens Coating/Value Add
Most Popular Ophthalmic Contact Lens
Most Popular Coloured Contact Lens